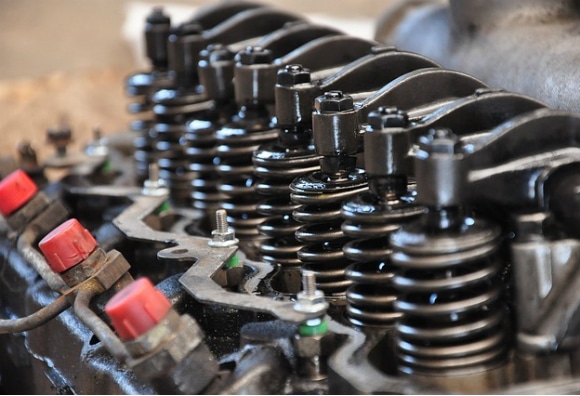 Choosing between taking the more traditional and academic A-levels or the new, hands-on Tech Levels is really a question of what you want to do next and which of the two will help you get there.
Here we look at the main aspects of both these great options, and how they may/may not be the best bridge to your next career/education move.
UCAS points
If university is where you want to head then check the required UCAS points for the courses you want to apply to.
Tech Levels now have the same status as A-levels and as such accrue UCAS points in the same way, so if you're confident that your tech and hands-on skills will get you high grades in a Tech Level, and you want to go on to study a related subject at university, then Tech Levels could be the way forward.
However if you want to study an academic subject, then A-levels are probably the right path.
As well as UCAS points required you should check if the university course you want to apply for accepts Tech Levels as part of the entry requirements: some might specify particular subjects (eg. English Literature) for which only A-levels will be relevant.
Hands-on experience vs academic experience
The very nature of Tech Levels means they are more hands-on: the subjects are more vocational than theoretical, but also they involve a work experience component, which not only let students test out whether it's the career path for them but also helps develop practical skills in a work environment. Whether you want to go onto university, start an apprenticeship/school leaver programme, or dive straight into a career, if it's a technical, practical job or subject you want to pursue, this side of Tech Levels will be invaluable.
A-levels on the other hand, allow students to develop their theoretical, and analytical thinking skills (not that Tech Levels ignore this completely, it's just that they're applied to practical, real life situations), preparing them for subjects or jobs in which these will be required. Because they are not vocational, A-levels can be useful in keeping your options open: for example if you study law at A-level it will be impressive on your UCAS form or CV, and could open doors for you down the line, even if you don't want to pursue it as a profession. If you've done an engineering Tech Level however, it's unlikely to help you get onto a course like history, for example.
Some university courses, school leaver programmes or jobs will require A-levels, so work out if the path you want to take is one of them.
Employability
It could be argued that – as long as it's in a relevant field – Tech Levels could be better for preparing students for the world of work, as they include a work experience component plus hands-on technical training and endorsement from high-profile organisations, all of which will stand you in good stead when it comes to applying for jobs and job interviews.
Again, however, it's worth noting that some jobs and university courses still require A-levels rather than Tech Levels, and do not require hands-on technical experience: if this is the case then obviously the former are the choice for you.
More articles like this