New Apprenticeship Launched as Pub and Bar Sector Seeks New Talent
The British Beer & Pub Association and the British Institute of Inkeeping have joined forces to highlight the opportunities for young people in the pub and bar sector, and launched a new apprenticeship to fight the shortage of skilled chefs that has plagued the industry in recent years.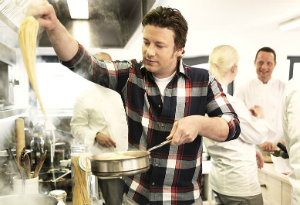 The British Institute of Innkeeping (BII) has responded to the growing need for qualified kitchen staff by launching a Level 2 Chef Apprenticeship qualification in pub chef skills and operations. It guarantees coverage of a curriculum of key skills and formalises on the job training, aiming to standardise skills across the industry.
The apprenticeship covers key topics including food safety, teamwork, conflict resolution, the basics and principles of a comprehensive range of dish preparation, cooking theory, stock control and licensed hospitality operations.

Alongside this, the British Beer & Pub Association (BBPA) has created a video to inspire young people to pursue a pub chef career. The film, a snapshot of the fast-paced arena of the pub kitchen, will be promoted around schools, colleges, and universities to help raise awareness of the opportunities.

The pub chef role has long been overlooked as a career option, but with the popularity of figures with pub connections like Tom Kerridge and Jamie Oliver, cooking is becoming a viable and respectable vocation.

The video features footage from pub kitchens, as well as face-to-face interviews with young chefs from across the country, and provides a real insight into the life of a pub chef.

"With the eating out market growing at around 2.8% and further growth expected throughout 2015, we need to take action to attract and train young chefs who can develop their skills as our sector continues to be at the forefront of this trend," said Brigid Simmons, chief executive of the BBPA.
"Pub chef is an exciting, demanding career that offers young people development, rewards and a great working environment. This new video will recruit a new generation of young people into the industry, injecting much needed new talent into pub kitchen."
Meanwhile, the Perceptions Group showcased the new Pub and Bar Careers website due to go live in the coming weeks, as well as highlighting a new blog site where you can hear what it's like to work in the kitchen direct from young chefs.
The Perceptions Group is a voluntary organization championing the pub and bar sector, and aiming to show young people the wide range of career opportunities available in the industry. The group looks to address the negative image of careers within pubs and bars and to encourage young people to consider the sector as somewhere to pursue a rewarding career.

News