PwC will stop using A-level Results to assess Grad Scheme Applicants
No glowing A-level results? No problem! You could still get a job at a top professional services firm.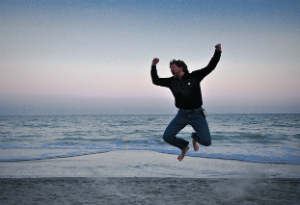 PwC, one of the UK's largest graduate employers, is scrapping UCAS points as an entry criteria for its graduate scheme.
It's a move that the company hopes will drive changes in the social mobility and diversity of the professional services' industry, and how companies assess potential more broadly.
By placing too much emphasis on UCAS scores, employers could be missing out on talented people from disadvantaged backgrounds, who often have lower school exam results but go on to perform well at university and have all-round proven capabilities.
The firm's graduate programme will continue to filter applications by university degree results and behavioural / aptitude assessments that test students more closely on their capacity to learn, personal skills and overall suitability for the workplace. You can sample these assessments here.
Gaenor Bagley, board member and head of people at PwC, said: "As a progressive employer we recognise that talent and potential presents itself in different ways and at different stages in people's lives.
"Removing the UCAS criteria will create a fairer and more modern system in which students are selected on their own merit, irrespective of their background or where they are from."
Stephen Isherwood, chief executive of the Association of Graduate Recruiters, said: "Using a candidate's UCAS points to assess their potential is a blunt tool and a barrier to social mobility. This is an innovate step by one of the most significant graduate recruiters in the UK. Other graduate employers should follow their lead."
Across all student programmes the firm will recruit around 2,500 students to graduate, school and college leaver and work experience roles. The firm has pioneered new approaches to recruitment and assessment including sponsored degree programmes and offering the first Higher Apprenticeship in professional services.
However, the UCAS tariff will continue to be used in filtering applications for the firm's school leaver roles, employer led degree programme, 'Flying Start', and for a small minority of graduate roles where particular subject matter expertise is a requirement.
News