School leaver blog: apprenticeship levels and more
Anna Vall Navés
05 Feb 2020
Welcome to this week's AllAboutSchoolLeavers blog! This week, we'll be discussing the different levels of apprenticeships available in the UK. We'll also be looking at an apprenticeship that's not very well-known—that of the nuclear operative—and at the experiences of Sarah Thompson, who will soon have completed three apprenticeships.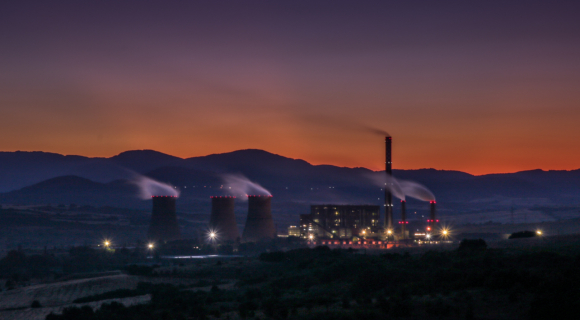 Career insight of the week: apprenticeship levels
Despite attempts to make apprenticeships better understood, most school leavers still don't fully understand the different levels of apprenticeships available. But knowing about the kinds of apprenticeships on offer can help you make better decisions when it comes to choosing your next steps. So what exactly is the difference between an intermediate, advanced, higher and degree apprenticeship?
Intermediate Apprenticeships, also known as Level 2 Apprenticeships, are usually the shortest, generally taking 12-18 months to complete. They are generally considered to be the equivalent of 5 GCSE passes. Entry requirements vary, but sometimes you won't need any formal qualifications.
Advanced or Level 3 Apprenticeships tend to be longer, usually in the arena of 18-48 months, and they're equivalent to two A-levels. Generally, to start an advanced apprenticeship you'll be required to have at least five GCSEs or have completed a Level 2 Apprenticeship before.
Higher Apprenticeships lead to qualifications at level 4 and above. They're equivalent to a higher education certificate or a foundation degree, and they require previous Level 3 qualifications suc as A-levels or NVQs. Competition for Higher Apprenticeships is often tougher because vacancies are limited and people already in employment can complete them too.
Finally, Degree Apprenticeships are some of the most popular programmes on offer now, because they allow apprentices to obtain a university degree while they work. They usually take three to six years to complete, and the number of vacancies for this kind of apprenticeship is expected to continue to grow.
"We can't become what we need to be by remaining what we are." —Oprah Winfrey
Weird and wonderful apprenticeships: nuclear operative
It's not a role most of us think of very often, but it's definitely a crucial one. Nuclear operatives are the people responsible for the hands-on operation of plant systems and equipment in a nuclear facility. They are often in charge of decommissioning or removing radioactive materials and surveilling the adequate functioning of the plant.
The nuclear operative apprenticeship is a two-year Intermediate Apprenticeship which teaches apprentices all the necessary skills to work in a nuclear environment—from working safely to interpreting technical drawings and understanding the equipment.
Spotlight on: Sarah Thompson, soon-to-be triple apprentice
Sarah Thompson says she could be described as "an enthusiast for apprenticeships"—she has completed an Intermediate and Advanced Apprenticeship in hairdressing, and she's now on her way to finishing a higher apprenticeship in operations management.
Looking back on her career, Thompson says she didn't enjoy school and had very little career guidance at college, but she knew from a young age that she wanted to be a hairdresser. And while apprenticeships have changed a lot since she embarked on her first one ("there's a little bit more respect for employment law"), many of the things that drew her to an apprenticeship back then—including its practical nature and the ability to earn money while learning—are the same things that draw in apprentices today.
Today, Thompson is the apprenticeships manager for Milton Keynes College, helping others navigate the world of apprenticeships. And when asked about her current apprenticeship in operations management, she summed up: "What's not to love?"
Recommended reading
News