Lancaster Royal Grammar School Win the EY Arcade
Lancaster Royal Grammar School have been crowned winners of the EY Arcade 2014 National Enterprise competition. The young team flew through various stages of the competition and clinched the prize with a compelling pitch for investment for a local homeless shelter.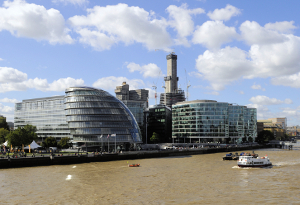 Ben Cannon, Luke Gannon, Jake Guria-Garnett, Jo Marriot and Matt Varley – all L6 business and economics students – formed the winning school team in the EY Arcade National Enterprise competition. The finalists were invited down to London to EY's snazzy head offices at London Bridge to present pitches they had prepared in order to win investment for a community project.
In order to get to the final, the team first of all qualified in the top five in the online EY Arcade competition, which sent them off to "EY Bootcamp". Here, some representatives from EY helped the team to assess their employability skills.
Their pitch for £5000 investment for Christ Church homeless shelter (a homeless shelter in Lancaster) really impressed the EY judging panel. The team were delighted to be able to support the shelter with the prize money. On the day, the finalists were also given the opportunity to speak to EY school leavers and hear about their experiences working for the firm so far.
Lancaster Royal Grammar School team member Matthew Varley said: "The funding from EY will go a long way for the shelter. It will be used to buy the essential assets such as sleeping mats, tables, health & safety kits all used in the running of the shelter and will also go towards purchasing a washer-dryer for Christ Church. This will be highly beneficial to the shelter as it will help to significantly decrease the laundry costs they currently pay.
"As well as this, some finance will be allocated for further fund-raising by Lancaster Royal Grammar School and the shelter itself to raise further money for the sustainable running of the project."
News