Over 70% of Parents think University is Unaffordable
Emma Finamore
15 Jul 2015
Wave goodbye to the Bank of Mum & Dad…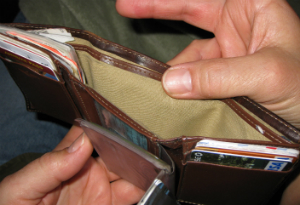 Even though school leavers up and down the country are busy confirming university places, many of their parents could be having second thoughts: new research shows that 71% think it's an unaffordable option.
With tuition fees alone now costing an average £9,000 a year, maybe this is no surprise.
The HSBC report, 'Value of Education Learning for Life', released today, shows that although most parents think university is unaffordable. Ironically, almost the same proportion (72%) has a specific occupation in mind for their child; medicine (11%), computer science (9%) and science (8%) being the most popular.
Nearly half (48%) still believe it is necessary for their children to achieve their life goals.
The survey found that although parents see "independence" and "learning to be financially responsible" among the most important skills university offers, they still plan to support their children financially throughout their time there.
A massive 90% of parents said they will contribute to their child's tuition fees and/or living costs.
Caroline Connellan, Head of UK Wealth, HSBC said: "With the average cost of tuition alone around £9,000, it can be the biggest financial commitment families make aside from a mortgage.
"Many parents feel a responsibility to help pay for their children's education but despite best laid plans, by the time their children reach university age, parents haven't saved as much as they had intended.
"With the cost of university continuing to rise, planning ahead can help ease financial pressure. Being prepared by understanding options available and taking action early can give parents the confidence that they can support their children through university in years to come."
News