Training provider charged over fraudulent football apprentice scheme
Emma Finamore
Last updated 09 May 2016
Six men have been charged in connection with fraudulent activity, offering to provide young people with football-based apprenticeship schemes.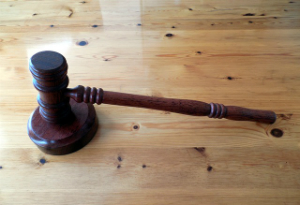 Westminster Magistrates Court have formally charged six men over claims that Luis Michael Training Ltd claimed payments from several further education colleges for training and education services they did not, in fact, provide.
The men have been charged with offences ranging from conspiracy to commit fraud by false representation, to fraud and using a false instrument.
The Serious Fraud Office, told Apprentice Eye: "It was suspected that LMT produced false documentation, including registration papers, progress reviews and coaching examination certificates to falsely show to further education colleges and examining boards that training and apprenticeship placements had been successfully achieved and completed.
"Through the colleges, LMT received payment for each apprentice enrolled and placed with an employer. The colleges were, in turn, funded through a government scheme overseen by the Skills Funding Agency.
"It is believed that LMT fraudulently overstated the number of students and apprenticeships that they had placed. The suspected offences include fraudulent trading, false accounting and forgery."
One of the men charged is former Wales international Mark Aizlewood, who now manages Carmarthen Town.
Aizlewood started his career with Newport Town and went on to play for clubs including Leeds, Cardiff and Bristol. He made 39 appearances for Wales between 1986 and 1994; his term as manager of Carmarthen Town began in 2012.
The alleged fraudulent conduct took place between 2009 and 2011, and the six defendants will make their next appearance at Southwark Crown Court on 1 June 2016.
The full list of those charged is: Mark Aizlewood (56, from Aberdare, Wales), Christopher Paul Martin (51, from Newbury, England), Keith Anthony Williams (43, from Anglesey, Wales), Paul Anthony Sugrue (55, from Cardiff, Wales), Steven Paul Gooding (52, from Bridgwater, England) and Jack William Harper (29, from Southport, England).
News