BP is offering school leavers the chance to become traders
Emma Finamore
Last updated 27 Jan 2016
Fancy yourself as the next Wolf of Wall Street? Then look no further.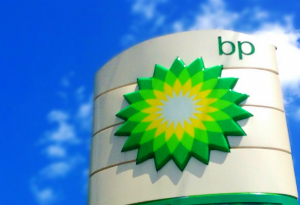 BP – one of the world's leading international oil and gas companies – launched a series of recruitment and career development programmes today.
The company aims to further increase employee diversity within its Integrated Supply and Trading division.
BP is one of the largest physical traders of oil and gas in the world. Trading is the market-facing part of the organization, based in London's financial hub, Canary Wharf, as well as offices in Singapore, Chicago, Houston and Calgary.
The new programmes, specifically open to school leavers, university students and those leaving the army, offer an alternative route into the organisation, in trading and business.
"We are making every possible effort to increase further the diversity of our business," said Paul Reed, CEO of BP's Integrated Supply and Trading organisation.
"The recruitment programmes announced today are part of our commitment to recruiting a diverse workforce.
"From school leavers and university students, to ex-military personnel, we believe that a team made up of a variety of skills and backgrounds will be best placed to take on the many varied challenges that we face as a global commodity trading business.
"These programmes have been specifically developed to provide opportunities to individuals not historically associated with a career in trading."
IST school leaver programme
The IST school leaver programme offers students an alternative career route into trading, while providing them with the relevant skills and experience needed to succeed in a business environment.
The programme consists of a three-year structured training and development programme, two job rotations in front office, client facing, roles, and the opportunity to be involved in a wide range of commercial activity in BP's oil, gas and shipping sectors.
At the end of the three years, BP will support those on the programme in securing permanent roles within the company. For those interested in a career in trading, there is also the option to progress onto a further development programme, and have the opportunity to become a qualified trader after a further two years.
Summer internships in trading and business
BP's trading and business summer internship programme is targeted at second year students of all disciplines, with the potential a full-time offer at the company upon graduation.
Apart from trading, summer interns will also be exposed to the full breadth of the IST business, with the opportunity to experience many different and varied roles; from trading to market analytics, origination, commercial development and strategy.
Those interested in the exciting new BP programmes should visit the company website.
News