Fancy a Career in Law? DAC Beachcroft Launches New Law Apprenticeship Scheme
If you're looking for a route into the legal industry without going to university, DAC Beachcroft might be the firm for you. The international law firm has launched an apprenticeship scheme to give students the chance to start a career in law without the cost of university tuition fees.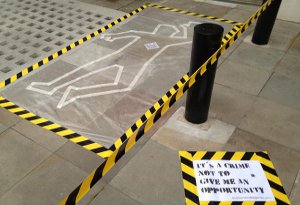 The legal apprenticeship is a Level 3 apprenticeship, which is equivalent to A-levels. DAC Beachcroft isn't the first to launch an apprenticeship scheme; firms like Gordons and Kennedys already take on legal apprentices.
What are DAC Beachcroft looking for?
Those with 5 A*-C GCSEs including Maths and English and a minimum of 280 points (BBC) at A-level or equivalent (General Studies and AS alone will not count) are welcome to apply and DAC Beachcroft is inviting eligible students to attend two open evenings to learn about the apprenticeships on offer.
Where will the new apprentices work?
DAC Beachcroft is recruiting school and college leavers for its Bristol and Newport office. The apprentices will work in the firm's Claims Solutions team.
Tony Cherry, Regional Senior Partner of DAC Beachcroft's Bristol and Newport offices, said: "We are really pleased to offer young people from local communities the opportunity to start a career in legal services with us. As a firm, we are committed to the concept of apprenticeships and have been working with CILEx and Skills for Justice on its steering committee to help give legal minds of tomorrow an alternative route into law."
The firm's HR Manager for diversity, Therese Tyson, added: "The scheme is a fantastic opportunity for students who are keen to get started in the world of work straight away, while continuing to study for a recognised qualification.
"Choosing this pathway into law instead of university - which would involve undergraduate tuition fees – may also hold particular appeal in the current climate. It's a great way to earn and learn."
How do I apply?
To register interest in attending the open evenings, or for further information on the apprenticeships, visit DAC Beachcroft legal apprenticeship website or email legalapprenticeships@dacbeachcroft.com. An online application can be accessed on the site from Monday 11 March until Sunday 30 June 2013.
News