A Law Career without a Degree? Field Fisher Waterhouse Sets Up School Leaver Programme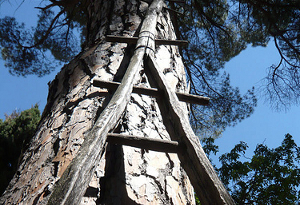 Step2Success, Field Fisher Waterhouse's new school leaver programme, will offer chosen school leavers with A-levels a combination of training and work at Field Fisher Waterhouse whilst studying for a CILEx Level 3 Professional Diploma in Law and Practice. They will receive supervision and in-house tutorials over the course of five years, and can qualify as lawyers through the Chartered Legal Executive route.
An alternative route
Field Fisher Waterhouse Managing Partner, Michael Chissick, said: "The increasing cost of going to university has stopped some young people from pursuing their career of choice. This programme will help to ensure bright, talented aspiring lawyers, still have the chance to achieve their goals. This initiative will run alongside our graduate trainee programme where we will continue to recruit up to 15 trainees."
Step2success reflects developments sweeping across the legal sector in the way law firms are recruiting their young intake. Jenny Pelling, Business Director of CILEx Law School, said: "This is a landmark programme for a City law firm, and we're delighted to be creating an in-house academy for their new CILEx recruits."
How can I apply?
Six positions are up for grabs for the first Step2success round beginning in autumn 2013. For further information and to express interest in the programme, visit the Field Fisher Waterhouse website or contact Amelia Spinks at amelia.spinks@ffw.com