Ofsted: apprentice employers need to be 'more involved' in schools
Emma Finamore
Last updated 15 Dec 2015
Go on apprentice employers, don't be shy!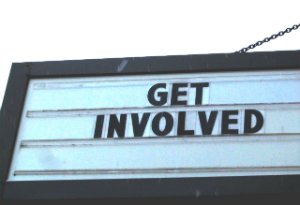 Ofsted's chief inspector has warned that employers need to do more to attract school leavers into apprenticeships.
In a speech at the British Chambers of Commerce Business and Education Summit last week, Sir Michael Wilshaw called on businesses to "take ownership" over apprenticeship recruitment.
His advice comes as the government pushes to create three million apprenticeship starts by 2020.
Wilshaw challenged his audience to organise themselves better, by putting "structures in place" to avoid "major problems in recruitment" in the future.
He also urged them to go direct to young people: "You need to do your bit by getting more involved and becoming active participants in schools, colleges and vocational training.
"You will benefit, your company will benefit, the economy of the country will benefit, but most importantly of all young people will benefit."
Ofsted's annual report, released in October, highlighted poor progression rates from traineeships to apprenticeships and a lack of "high quality training" through apprenticeship programmes run by colleges and independent learning providers.
The report said too many low-skilled roles are being classed as apprenticeships and are being used to accredit people who have been in a job for some time.
According to Ofsted, in some cases individuals were not even aware they were doing apprenticeships.
Wilshaw said when the report was launched that it was "little short of a disaster" that only 5% of youngsters took up apprenticeships at the age of 16, and accused schools of failing to prepare pupils for the world of work.
"Our report today lays bare what many have long suspected," he said in October. "Despite the increase in numbers, very few apprenticeships are delivering the professional, up-to-date skills in the sectors that need them most."
Wilshaw's comments over the last few months come as a new government committee launches an inquiry into the effectiveness of school careers advice, putting an emphasis on the lack of advocacy around vocational career routes such as apprenticeships and traineeships.
News