Why Are Apprenticeships on the Rise? – Interview with Sue Husband, Director of Apprenticeships and Delivery Service at the Skills Funding Agency
Apprenticeship vacancies are up by a whopping 28%. Just in case you were born on Mars, this means that there are more apprenticeship opportunities for all you school leavers to get your grubby mitts on.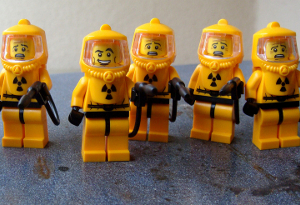 To celebrate this joyous news, we caught up with Sue Husband, Director of Apprenticeships and Delivery Service at the Skills Funding Agency (she's pretty big time) and asked her a few questions about apprenticeships and why they're experiencing such a boom.
Sue told us that the growth in apprenticeship is a result of more and more companies beginning to "realise the value that apprentices bring to their business". Whether it's through apprentices working super hard and helping increase the productivity of the company, or bringing fresh ideas as a result of their on-the-job training, businesses bloomin' love apprentices. So much so that 96% of companies that took on an apprentice said that the apprentice had a positive impact on their business and 86% of apprentices carry on in employment once their apprenticeship has ended. Nothing to say about that other than 'wow!'
So if you weren't considering an apprenticeship before, now's the time to listen up, because there could be an opportunity for you. "But apprenticeships are just for blokes who want to work in construction, there's no point in applying for one." Wrong! There's a lot of stereotypes surrounding apprenticeships, but just as not everyone in Britain sips tea from a royally decorated cup and saucer, not all apprenticeships are in construction.
Sue mentions how the most effective way to breakdown the stereotypes surrounding apprenticeships is for school leavers (also known as: you!) to talk about apprenticeships and see the results first hand. At the end of the day, an apprenticeship is a "great opportunity for their career", university isn't the only option and "earning and learning" is a genuine option. The sooner school leavers realise this and get talking about apprenticeships, the better! And it's not just construction – in fact, the sector with the most apprenticeship vacancies was Business, Administration and Law, whilst Health, Public Services and Care saw the biggest rise in vacancies.
University may have dominated the dreaded 'career conversation' for 20 years or so, but now apprenticeships, and Higher Apprenticeships specifically, can offer a qualification that's on par with a degree. Oh yeah, you heard right, no need to double-take. Though Sue admits that Higher Apprenticeships "aren't for every business", an increasing number of companies are offering them, and the most important thing is that school leavers are aware of all these options and view them equally. Research from AllAboutSchoolLeavers.co.uk reveals that 55% of parents agree that they definitely want their child to go to university, with only 20% agreeing that they definitely want their child to do an apprenticeship. Parents the most influential when it comes to a school leaver making a career decision, but seem to lack knowledge about all the options out there. So next time mum or dad attempt to give you the career talk, ask them if they know all the options before they launch into a lecture!
So what does Sue hope for when it comes to apprenticeships? Unlike Tony Blair's aim of sending 50% of students to university, Sue hopes that both students and businesses benefit from the quality apprenticeships out there – there's no numerical aim. The work an apprentice carries out is engaging and stimulating, there is increasing political support for apprenticeships and they are most certainly on the rise. The only way is up!
News