Spotlight on Perdi Williams: award-winning NPL scientist and former apprentice
By Tuula Petersen and Anna Vall Navàs
13 Aug 2019
Perdi Williams is a research scientist at the National Physical Laboratory (NPL). She started working there aged 16, starting as an apprentice. This year Perdi was awarded the Women's Engineering Society (WES)'s Top 50 Women in Engineering for her work involving the redefinition of the kilogram. In this article, Perdi explains how she became a leading engineer without following a conventional academic path, as well as the benefits of an apprenticeship.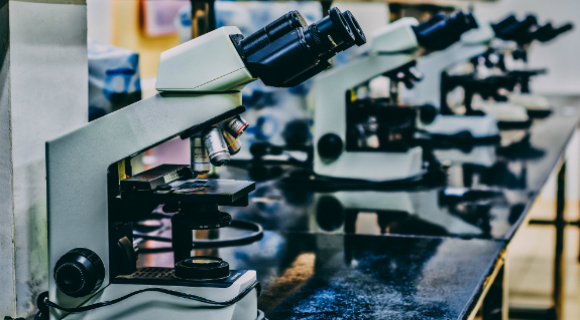 What initially made you decide to pursue a career in engineering?
It is a bit of an odd one. I just liked the idea of science and engineering, but I was disinterested in school. I've always been building stuff: I used to take my bike apart on a Saturday and put it back together. There was absolutely nothing wrong with it, that was just my Saturday routine! I enjoyed building things, so engineering and science just seemed to be the perfect career. I was doing something I enjoyed and getting paid to do it while learning a lot.
What tips would you offer someone who is looking to start a scientific career?
Definitely go to open days as much as possible! When you get an actual engineering role, you realise the breadth of options and different careers available to you within engineering and science.
It's nothing like a school science lesson. I thought I would be in a lab coat with goggles and a bunsen burner all the time; I haven't used a bunsen burner since I started working here and I don't wear a lab coat!
Research a lot prior to making your decision. I originally wanted to go into forensic science, but after speaking with people in that field, I realised it wasn't the career for me. I thought I would be solving crimes left, right and centre, when in reality there is a lot more analysis.
How do you feel an apprenticeship benefited you as opposed to a university degree?
I think university is a great option, but for me, it just wasn't the right route at the time.
I gained practical skills, which in turn helped me to decide what kind of career I want to pursue. Originally, if I had gone to college and university I would probably have ended up doing a physics degree, whereas now I know that an electrical engineering degree would have suited me better.
An apprenticeship really helps you figure out what you are interested in—or indeed what you're not interested in, which is just as valuable.
Why do you think apprenticeships are particularly valuable for a technical education?
I think a lot of the time when you're doing something like a degree it always helps to have some background knowledge and experience. It's hard to learn the theory without actually practising it. This is a reason why, if someone is doing a degree, it's really valuable to do a sandwich year, an industrial year, or a summer placement.
Do you think you will ever consider completing a university degree or are you very content with where you are now?
I love working! Obviously, I still get the Monday morning "I don't want to go to work", but I love my job. So going to university is not what I would want to do right now.
But there are other options: there are degree-level apprenticeships and open university courses. So I am definitely considering it, especially because I now have plenty of experience, helping me to decide what I would want to study.
I think it is a shame that a lot of people go to college and then university not really knowing what they want to do. It is very rare to know for sure at such a young age, but apprenticeships give you the experience to inform your decision, more freedom and a little bit of a break from education.
University remains an option for me in the future. I still lack knowledge in some areas, so a degree would be useful for me—but when it's the right time.
Why did you decide to pursue an apprenticeship with NPL?
I'm very practical—I don't do particularly well in test situations—so doing the practical exercises at NPL and working in an actual lab was a welcome change from sitting in a classroom. I learn a lot more in practical settings, so it was easier for me to learn on the job rather than from a book.
I'm very fortunate that engineering offers such a diverse and amazing career. One day I'll be in the lab fixing something and another day I'll be at a conference in Paris.
Why did you choose to work for NPL originally, and what do you like most about working there?
At school, I remember bombarding my careers adviser with questions; back then I was completely panicked. Previously, someone in my school had done the apprenticeship at NPL, so my teacher suggested it. I spoke to my granddad, who was a scientist at the time, and he went through 57 pages of the NPL future. He described their work and I was fascinated from that point. So I just started scrolling through pages and pages of their current research projects and their work—I was just completely inspired.
What does a typical day look like for you?
It changes every day! I'm very fortunate that engineering offers such a diverse and amazing career. One day I'll be in the lab fixing something and another day I'll be at a conference in Paris. And we have got lots of different labs, so one day I will be in a clean lab with marble surfaces which is beautiful and high-tech, and another day I will be in the basement of a grade II listed building, tinkering away building something.
What do you enjoy most about your job?
Definitely being in the lab—I love problem-solving, building stuff and figuring stuff out. It's really nice at the end of the day to see the difference you've made, especially when you've solved a problem or found something new. It's something I absolutely love doing.
How did you feel when you won the engineering prize and what does it mean to be one of the top 50 women engineers in the UK?
Very, very overwhelming—it's an odd thing! It was sort of like: "What? Little old me? Are you sure you haven't got the wrong person?"
Obviously, it's an absolute honour, and I'm completely humbled by it. And it's really nice to see that people are being recognised as well. At the event, I met so many inspiring, incredible women, and seeing that there's so much exposure now is brilliant.
Also, it gives my work a bit of a boost, so more people find out about the work we're doing.
After winning the prize, have any new opportunities come your way, or are you working on something new and exciting?
I'm still working on the same project, which I'm really grateful for. My boss, Ian Robinson, has been working on this since 1976, so it's a huge project. It's been phenomenal, absolutely incredible—I'm so fortunate to be part of such a great team. All the people here are so willing to help.
What do you hope to achieve in the next five to ten years?
I love my job, and I want to be able to make a difference in someone's life with the research and the work I am doing. I am always open to learning more—even if you work at NPL for 100 years, you will still have more to learn because it is such a wide industry.
News