School leavers' options: Degree Apprenticeships
Emma Finamore
Last updated 10 Jan 2020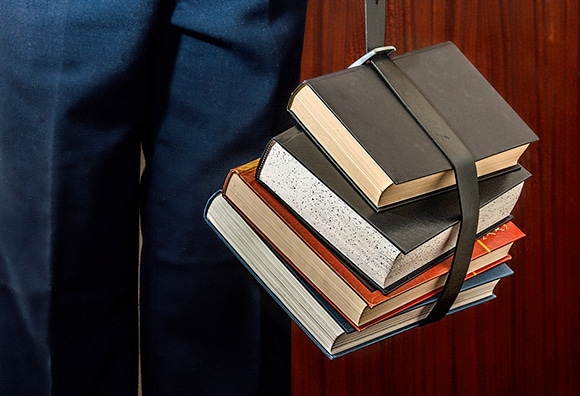 Degree Apprenticeships are one of the latest school leavers' options to be developed, seeing apprentices achieving a full bachelor's or master's degree – at Levels 6 and 7 – as a core component of the programmes. While Degree Apprenticeships must last a minimum of one year, the programmes will generally last longer than this, typically up to four years, though there is no fixed maximum duration.
Degree Apprentices are not eligible for student loans but their tuition fees are often paid in full by the apprentice employer, or at least in part, and they are paid a salary as full-time employees, like all other apprentices.
Degree Apprentices split their time between university study and the workplace and will be employed throughout – gaining a full bachelor's or master's degree while earning a wage and getting real on-the-job experience in their chosen profession. In practice, this might mean apprentices spend two days a week at college or university and three days in the office or workplace. Alternatively, they might only go to college or university once a fortnight (or maybe even less). Some employers use a 'block training' approach, concentrating the required off-the-job training into weekly or fortnightly slots across the year.
Degree Apprenticeships also offer the rare opportunity to gain experience and form working relationships with high profile, well-respected companies – potentially even more advantageous than the academic qualifications on offer.
Degree Apprenticeships are quite new – they were launched in 2015 – but are already being embraced by high profile employers in various industries. Degree Apprenticeships launched in the digital and software fields in 2015, and Degree Apprenticeships were announced in a range of industries – from chartered surveying, electronic systems engineering, aerospace engineering and laboratory science, to public relations and banking.
There are new Degree Apprenticeships being developed all the time. The government has also formed a board of leading business, university, and college groups to oversee these new programmes, including representatives from the CBI, FSB, EEF, Universities UK, University Alliance, Russell Group and the Association of Colleges.
Degree Apprenticeship applicants have the same (if not higher) standards to meet as university applicants. Depending on the apprenticeship, a certain number of UCAS points, often in specific A-levels, will be required, or certain standards must have been achieved on other apprenticeships in a relevant job.