Doing an apprenticeship at college—the basics
Becky Kells
Last updated 23 Mar 2020
Further Education (FE) colleges are an ideal place to do an apprenticeship, because FE colleges offer a wide range of vocational courses and have offered the more traditional apprenticeships for many years.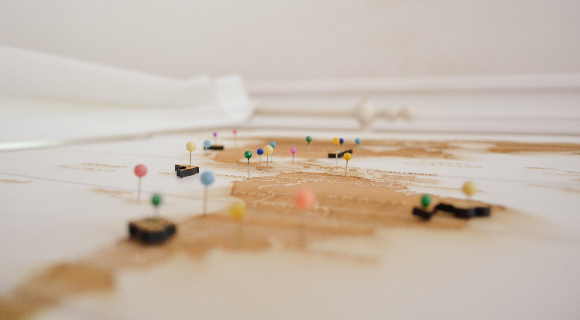 FE colleges tend to offer apprenticeships in the more traditional sectors: health and social care, hair and beauty, construction and hospitality, for example. But it's not exclusively limited to these areas, with opportunities in things like social media and fashion springing up, too.
So how does it all work?
An apprenticeship via an FE college is ideal if you know what sector and location you want to work in, but are less sure of which employer you want to work for. FE colleges will have a certain number of regionally-located employers with which they work and will often work with you to match you with the right employer for you. With this in mind, your local FE college website should be your first port of call. You'll be able to identify their procedures of application and find the opportunity that works best for you.
Starting your apprenticeship at FE college
Then, you'll embark on your apprenticeship as is standard: working partly with your employer to gain on-the-job experience, and crunching through the classroom-based learning at college. FE colleges have been running some of the more traditional apprenticeships for a long time, so you know that you're in the hands of experts, who can advise on the practical elements of doing an apprenticeship and balancing your time, as well as delivering the course content.
When will I start an apprenticeship at FE college?
The time at which you start your apprenticeship will depend on what level you decide to go for. If you do an Intermediate Apprenticeship, for example, you'll begin the apprenticeship before leaving school, as you'll be doing a GCSE-equivalent apprenticeship. If you go for an Advanced Apprenticeship, you'll start it after GCSEs and if you do a Higher Apprenticeship, you'll begin after getting your A-Levels, BTECs or equivalent. There aren't a huge range of Degree Apprenticeships on offer at FE college right now, but keep an eye on the colleges that interest you—there are exceptions and the Degree Apprenticeship market is evolving particularly fast!
Is an apprenticeship through FE college for me?
It certainly could be. FE colleges are a great option if you want to stay close to home. They have great connections with regional employers as well as being based locally themselves. They're also a good option if you don't thrive in a strictly academic environment. Doing an apprenticeship via an FE college is an alternative to either GCSEs or A-Levels, or both, depending on which level you start at. Suited to people who prefer hands-on learning rather than classroom-based exam-assessed courses, it's a great option that will open up a lot of doors for you in terms of employment.
More articles like this