How to choose university accommodation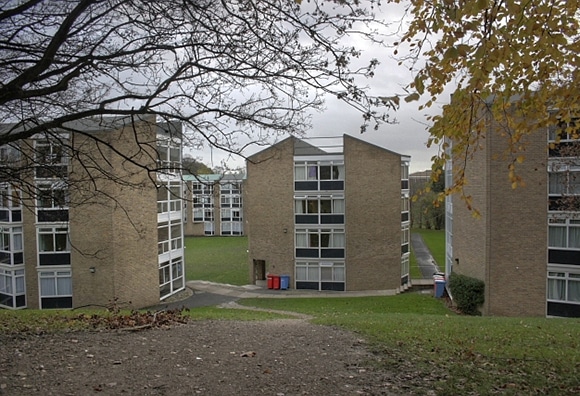 Once your child accepts a place on a university course, the institution will send information on the accommodation available - student halls which they will probably live in during their first year.
The choices can be a little overwhelming, so here are the important factors to take into account when making the choice.
Rent
Students have to pay rent the same as anyone (although normally it includes utility bills) so probably the first thing to consider is which of the options they can actually afford. If you are paying for their accommodation or if they're paying for it out of a student loan, sit down and work out a monthly / termly budget.
It may be that catered halls (which offer all meals inclusive) are more expensive, but that overall it works out reasonably, as there will be no costs for food shopping. Or cheaper halls might be further from campus, in which case it's worth figuring out how much travel will be and whether it means the overall budget goes up.
Location
Some halls of residents are located on campus, and others are a good 40-minute bus or train journey away. Speak to your child about what is best suited to their needs: some people find that having to go into university every day (like a job) helps with their discipline – they can be more likely to spend full days focussed on university work – where others may want to be on campus in the heart of the action, and a few minutes from lecture halls.
Facilities
If your child has particular interests (e.g. sport and fitness, or drama) it's worth researching what facilities are near each halls of residence, or even within them -sometimes gyms and sports facilities are within the complexes.
It's also worth looking at the bathroom situation: some halls have shared facilities – for example, one bathroom for all the female residents in a flat, and another for the male residents, or shared toilet and shower rooms between every two bedrooms – and others have en suite facilities for each individual resident.
En suite may be more expensive, but it could be a priority for your child. Shared might be cheaper, and learning to live with groups of people (other than family) can be seen as a part of the whole university experience. It depends on what's right for your child, and their budget!
Catered vs self-catered
Self-catered student halls provide kitchens for students, with essential items such as ovens, fridges, microwaves and kettles. One of the main advantages of these halls is the flexibility – your child can eat when they like, and prepare food suited to their tastes. However, it will mean they'll have to budget more carefully, to make sure they have enough money to buy food every week.
Catered student halls operate a little like a hotel or boarding school: breakfast, lunch and dinner are all provided in the canteen each day, included in the rent. Some halls include a prepaid card which can be used to pay for food at other parts of the university, offering some flexibility – your child might not have to go back for lunch, for example. This takes away the stress of budgeting for food, and also you can rest assured that your child has access to nutritious food every day.
However, it can mean "losing" money sometimes: for example if your child chooses to go out for a pub lunch on Sunday, they are spending double the money – they have already paid to eat in halls, and are paying to eat out as well. It also could be said that catered halls remove the incentive for a child to learn how to cook for him or herself, and to budget, both of which are key skills for adult life.
Read more: