Unemployed Young People More Likely to be Depressed
Prince's Trust Youth Index has revealed that young people not in employment, education or training (NEETs) are more than twice as likely to feel they cannot cope as their peers, with one in ten young people reporting that they felt that they were unable to cope with day-to-day life.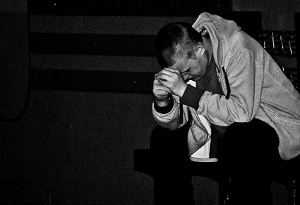 In its fifth year, the Youth Index interviews 2,136 16 to 25 year olds to measure their happiness across a range of areas. This year's report points to a link between employment and happiness. Whilst the report found that 27% of young people in work feel down or depressed "always" or "often", this figure rose to 48% amongst NEETs.
"A frightening number of unemployed young people feel unable to cope", said Martina Milburn, chief executive of the Prince's Trust, "it is particularly tough for those who don't have a support network in place."
She added, "We know at The Prince's Trust that it is often those from the most vulnerable backgrounds who end up furthest from the job market. Life can become a demoralising downward spiral - from a challenging childhood into life as a jobless adult. But, with the right support, we can help get these lives on track."
News