School leaver blog: procrastination, fishmongering, and more
Anna Vall Navés
09 Jan 2020
Welcome to this week's AllAboutSchoolLeavers' blog! This week, we're discussing the bad habit of procrastination and how to tackle it. We'll also be taking a look at the rather unusual fishmonger apprenticeship and at Camran Khan's experience as a property surveyor apprentice.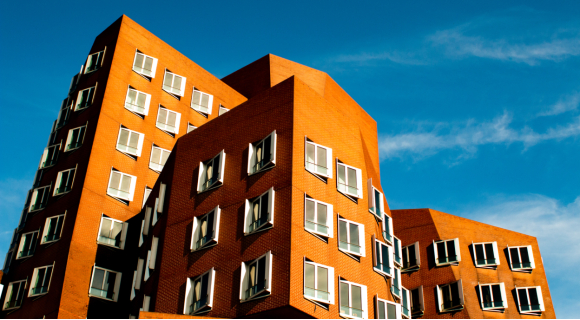 Career insight of the week: procrastination
Odds are, at this point in your schooling or career, you will have procrastinated at some point or another; or perhaps—like many of us—you've already racked up extensive experience in the field. In any case, while some degree of procrastination is completely normal, when it becomes a habit, it can get in the way of your career progression and cause unnecessary anxiety.
There are many reasons why people procrastinate, from feeling unmotivated or overwhelmed to a fear of failure. Unfortunately, when it comes to your job, procrastinating on things you want to do can lead to a stagnating or unsatisfactory career. It isn't just a matter of failing to meet deadlines; getting into a habit of procrastination can lead you to stay too long at a job that isn't helping you reach your full potential, missing opportunities you could have taken and staying in your comfort zone.
Breaking a bad habit of procrastinating early on will help you as you move on to further education or the world of work. It's difficult to progress when everything can be put off until later. Fortunately, there are numerous methods to break a procrastination habit, including making yourself accountable and setting clear goals, that can prevent you from curtailing your own success later on.
"Only put off until tomorrow what you are willing to die having left undone." —Pablo Picasso
Weird and wonderful apprenticeships: fishmonger
Albeit probably not the first apprenticeship that comes to mind, fishmongers have quite an important role to play as the people responsible for adequately preparing and selling fish to consumers. The fishmonger apprenticeship is by far the best way to gain the skills needed to enter this complex and traditional industry.
Succeeding as a fishmonger means acquiring knowledge of everything from fish species to their preparation methods, and having a good grasp of customer service as well. In a year, this apprenticeship equips you with all you need to know, so you can either progress into further learning within the food industry, or find various employment opportunities.
Spotlight on: Camran Khan, property surveyor apprentice
Camran Khan is currently an apprentice property surveyor and working towards an intermediate apprenticeship in customer service at Southampton City Council. His current role involves surveying properties to ensure tenants live in habitable conditions, a job Khan loves because he feels like he is "helping people to live a better life and contributing to growth within society."
Khan said that while he had known about apprenticeships since he was in school, he didn't know about the qualifications he'd receive upon completing one until later on. Dropping out of the University of Portsmouth, Khan realised there were benefits to completing an apprenticeship as opposed to a degree: "I expected the apprenticeship to be similar to school or college. However, it's the complete opposite. Being able to gain experience while learning on the job is such a beneficial factor."
Recommended reading
As we enter a new decade, this article provides a handy guide to changing old habits and training your brain to adopt new ones.
The past year, according to this Quartz article, made it much more difficult to be a good person.
Following last week's escalation of the US-Iran conflict, The Atlantic has published an interesting take on the WW3 memes currently flooding the Internet.
On the topic of memes and digital culture, this article explores the problematic nature of sending reaction GIFs of black people when you're not black yourself.
An article looking at habits that can help you get ahead in your career argues that working long hours is unlikely to help.
News