Only 15% of students think university is good value for money
Emma Finamore
Last updated 11 Jul 2018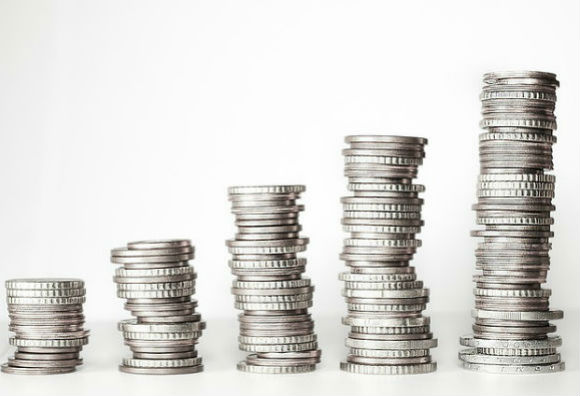 The 2018 Annual Student Lifestyle Survey carried out by Accommodation for Students (AFS) shows that one-third of students have between just five and 10 hours of lectures per week. While most are generally satisfied with the contact time they receive at university, only 15% feel that their course offers value for money. Yet despite this, only 51% would vote for a political party which promised to abolish tuition fees.
The Student Lifestyle Survey explores key characteristics of students' life at university including course satisfaction, finances, social life and eating habits. In 2018, the survey also included questions about equal opportunities, diversity and mental health.
Whilst course quality and career prospects are the most important factors students consider when choosing a university, to afford the studies, two-thirds of students have more than one source of income. The most prevalent is student loans, driving students to graduate with a considerable level of debt. Currently, more than £13 billion is loaned to students each year with the average debt among post-2012 students estimated at £32,000.
Among UK students, the most frequent sources of income are student loan, government grant, university grant and money from term-time employment. International students rely most heavily on scholarships and money from family. Overall, 39% of respondents work part-time alongside their studies and 62% work during university holidays, with 75% earning £7-£9 per hour. When asked about what aspects of student life they found stressful, 67% were concerned about having enough money.
Because many students rely on student loans, very few expect to graduate without debt, with the majority of students stating they anticipate leaving university with between £30,000 and £60,000 debt. Although 83% would like to buy their own house before they reach 34 years-old, 61% recognise that personal debt will interfere with their chances of buying a property. Other barriers included difficulty getting a job after graduation, difficulty in saving and desire to travel.
More than £13 billion is loaned to students each year with the average debt among post-2012 students estimated at £32,000.
Commenting on student debt, Simon Thompson, Director of AFS, said: "Debt has unfortunately become an acceptable way of life for students which is a great shame as it puts undue pressure on them both during their studies and in the early stages of their professional lives when the debt is required to be repaid."
Most students (78%) say they try to keep a healthy diet during their time at university, with 85% cooking for themselves daily. However, 58% do also buy ready-to-eat meals and 66% eat fast-food at least once a week. Tesco, Aldi and Sainsbury are the top three most popular supermarkets for students, and most of them spend up to £29 a week on food.
Interestingly, when asked about social activities, 33% said they go to the gym regularly, while only 30% drink socially and 30% like to spend their spare time shopping. This indicates a clear shift in social behaviour over time. 63% of students spend no more than £20 per week socialising.
The most popular social media channels are Facebook and Snapchat. However, their usage has decreased over time, while the popularity of Instagram and YouTube has increased.
Half of the students believe their university promotes gender equality, are in favour of gender-neutral toilets and think that all religious beliefs are catered for on campus. Unfortunately, 10% of students have already been victim of prejudice, violence or burglary, and 53% have witnessed someone being groped in a bar/club.
However, universities faired relatively well on mental health issues. 70% of students believe the university offer sufficient mental health support and 74% would know where to go if they needed help.