Degree Apprenticeships awarded multi-million pound fund
Emma Finamore
25 Nov 2016
The £4.5 million cash injection will help to create 5,200 Degree Apprenticeship opportunities in September next year.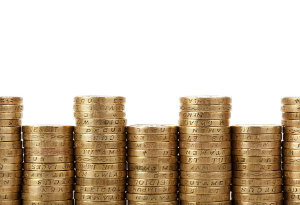 A multi-million pound fund has been announced for universities and colleges across England, in order to make more Degree Apprenticeships available next year.
The Higher Education Funding Council for England (HEFCE) has awarded £4.5 million to create 5,200 Degree Apprenticeship opportunities with leading employers and universities in September 2017.
The funding is a key part of the government's drive to strengthen the reputation of apprenticeships, as they aim to create three million apprenticeships by 2020.
Degree Apprenticeships are the latest model of apprenticeship to be developed, seeing apprentices achieving a full bachelor's or master's degree – at Levels 6 and 7 – as a core component of the programmes.
While Degree Apprenticeships must last a minimum of one year, the programmes will generally last longer than this, typically up to four years, though there is no fixed maximum duration.
Degree Apprentices split their time between university study and the workplace and will be employed throughout – gaining a full bachelor's or master's degree while earning a wage and getting real on-the-job experience in their chosen profession. In practice, this might mean apprentices spend two days a week at college or university and three days in the office or workplace.
Alternatively, they might only go to college or university once a fortnight (or maybe even less). Some employers use a 'block training' approach, concentrating the required off-the-job training into weekly or fortnightly slots across the year.
Degree Apprenticeships also offer the rare opportunity to gain experience and form working relationships with high profile, well-respected companies – potentially even more advantageous than the academic qualifications on offer.
Degree Apprenticeships are very new – they were launched in 2015 – but are already being embraced by high profile employers in various industries. This latest multi-million pound fund will open doors to careers from nursing to construction and food manufacturing.
Figures released by Higher Education Funding Council for England in October showed an increase in the number of apprentices, with more than 27,000 Higher and Degree apprenticeships started in the academic year 2015 -2016.
News