National Apprenticeship Week: EY announces 200 professional apprenticeships
Emma Finamore
Last updated 09 Oct 2018
And an impressive starting salary of up to £21,500.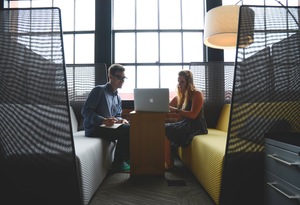 EY has announced that it will open applications for 200 apprenticeships across the UK from September 2016, as part of National Apprenticeship Week celebrations.
Successful applicants will work towards a globally recognised accountancy qualification on a structured programme that will offer on-the-job coaching and the opportunity to work with EY clients from day one.
The full-time role will have a starting salary of up to £21,500 and the career path and experiences will be the same as for graduates.
In support of the government's ambition to create three million apprenticeships for young people, the firm will augment its existing school leaver programme with an Ofsted accredited apprenticeship scheme, with students now receiving a professional apprenticeship qualification.
In October 2015, EY was rated as the number one employer for school leavers in the UK by Rate My Apprenticeship, and won the Best Opportunities for Career Progression award at the AllAboutSchoolLeavers Top Employers for School & College Leavers Awards last year. Both were voted by school and college leavers already employed by the companies ranked.
Maggie Stilwell, EY's Managing Partner for Talent in the UK and Ireland, commented: "We are seeing impressive school leavers who are hungry for work and keen to start a career in business as an alternative to university. They are pace setters, incredibly enthusiastic, eager to learn and bring a fresh view-point to an organisation.
"We also expect the popularity and demand for high quality apprenticeship schemes to rise, especially given the government's focus on creating more available places and with the entry of 'Generation Z' or post-millennials, who are looking for alternative entry routes into the workplace. With the rising cost of a University education, students are considering their options more carefully than they ever have done before."
In August 2015, EY changed the way it recruited students, removing academic qualifications from their entry criteria. Students are no longer required to have a minimum of 300 UCAS points (equivalent to 3 Bs) and a 2:1 degree classification to make an application to the school leaver, apprenticeship or graduate programmes.
"Our aim is to open up the world of work for young people by removing barriers, such as academic entry criteria, and offering a range of different entry routes to suit them," said Stilwell.
"It is a commercial imperative for us to attract talented individuals from all backgrounds. At EY we have seen first-hand how diverse teams working in an inclusive environment can drive a better business performance."
News