National Apprenticeship Week: UK's top 40 Richest Apprentices revealed
To celebrate National Apprenticeship Week, here's hard evidence that apprentices can go on to great things (if you haven't got the message already). Any guesses who came top?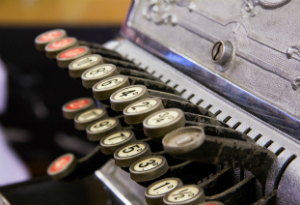 A list ranking 40 of the UK's wealthiest former apprentices has been released. Their combined net worth is around £20 billion, with the personal fortune of the top five making up almost half that amount.
The list includes celebrities Jamie Oliver (£240m), David Beckham (£210m), and John Frieda (£150m).
Commissioned by AAT, the list named JCB Chairman, Lord Bamforth, as the richest ex-apprentice, worth £3.15bn. Bamford started one of Britain's most successful family-owned businesses. He started out as an apprentice at a agricultural equipment firm.
In second place is Laurence Graff who founded Graff Diamonds, after becoming a jewellery apprentice at the age of 15. He is now worth £3bn.
Third on the list is entrepreneur John Caudwell, worth £1.5bn, who started Phones 4 U before selling it in 2006. His career began as an engineering apprentice at the Michelin factory in Stoke-on-Trent.
Some of more unusual entrants on the list include musician Eric Clapton (£150m) and Ozzy Osborne (£130m). Eric Clapton completed an apprenticeship in stained glass design, before becoming one of the most celebrated guitarists of all time.
Ozzy Osbourne was an apprentice toolmaker before making his fortune with rockers Black Sabbath.
Other successful former apprentices that didn't make the top 40, include celebrity chef Gordon Ramsey (£20m), who worked as a catering apprentice, and green-fingered TV gardener Alan Titchmarsh (£10m), was an apprentice at Ilkley Park.
News