Kennedys Law LLP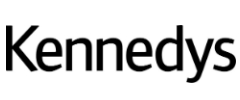 Business & Admin, Law
Advanced Apprenticeships
Editorials
Profile
Kennedys is a global law firm with expertise in litigation and dispute resolution, particularly in the insurance and liability industries.
With over 2,400 people worldwide across 43 offices in the UK and Europe, the Americas, Asia Pacific and the Middle East, we have some of the most respected legal minds in their fields.
We offer a vibrant and supportive working environment built upon our core values of being approachable, straightforward, supportive and distinctive. Our values are at the core of who we are and what make us a great firm to work with and for.

Kennedys offer both business services and legal apprenticeships. These are aimed at school leavers that have completed A Levels or equivalent studies and are looking to embark on an exciting career and earn as you learn. We believe our apprentices, both legal and business services, are the talent pipeline for Kennedys.
School leaver opportunities
Kennedys currently offer paralegal apprenticeships in their Birmingham, Cambridge, Chelmsford, London, Manchester, Sheffield and Taunton offices. They offer business services apprenticeships in their London and Chelmsford offices.
To find out more about Kennedys' opportunities for school leavers, visit their website.
Apprenticeships
Kennedys have been offering Apprenticeships in law to School Leavers since 2012, and have welcomed 55 apprentices in the UK across 7 offices.
Their paralegal apprenticeship offers an introduction to the fundamentals of legal practice and provides a combination of learning and working within one of their legal teams, to build your knowledge and the skills required to work as a Litigation Assistant at Kennedys. In addition to a dedicated supervisor at Kennedys, you will have a personal tutor and student manager at BPP, to ensure that you have all the support you need at work and with your studies.
Their business services apprenticeship will provide an introduction to the fundamental principles of how a business services department operates at Kennedys. Once the initial apprenticeship has been completed, apprentices who would like to continue their learning may have the opportunity to progress onto a higher level apprenticeship or become a permanent member of the team. The business services apprenticeships will result in professional recognition within one of their business services departments, such as Business Development, Finance, Facilities and IT.
Salary & benefits
Depending on the location, you will receive a starting salary of between £18,550 and £20,650. In addition, you'll get 25 days of holiday (plus bank holidays) and a nationally recognised apprenticeship qualification. All training costs will be fully funded by Kennedys, so that means no course fees and you'll earn while you learn.
Requirements
Kennedys are looking for bright, ambitious A-level college leavers who have decided to pursue a vocational rather than academic (university) route.
As well as demonstrating a passion for working in a legal environment and sharing their values, you will need to show the drive, determination and resilience to succeed in what can be a demanding sector.

You need to have at least eight GCSEs at A* to B grade and be expecting to gain at least three A levels at A* to B grade
Apply
Please keep an eye out on our Early Careers page for apprenticeship opportunities.