Vodafone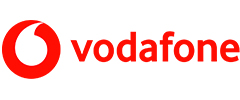 Engineering, Human Resources, IT, Management, Telecomms
Advanced Apprenticeships
Profile
Next Up: Your Work, Making A Difference
Launch your career with Vodafone Apprenticeships
Drones that deliver medicines. A network powered 100% by renewable resources. Tech that tackles the digital divide & connects millions. Vodafone is creating the future – here and now. An Apprenticeship with us is your chance to make an impact in your career & the world.
Hands on-experience. Learn from experts. Earn a salary and even a degree with no student loans. All at once.
Next up, an apprenticeship with Vodafone that can give you all of this, and more.
Apprenticeships aren't what they used to be. You could have entry level qualifications, or you might be interested in Advanced, Higher or Degree level apprenticeships. Whatever your plans, an Apprenticeship at Vodafone is your ideal next step. You'll be trusted with exciting projects from day one, where you can learn, and make a genuine difference, all while being in an environment that empowers you & your development.
School leaver opportunities
N/A.
Apprenticeships
Salary & benefits
Varies across apprenticeships – please see programme details for more information.
Requirements
See listings.