Vodafone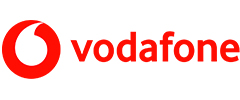 Profile
We're a global tech leader, transforming businesses and millions of lives around the world. From developing pioneering IOT technology, to making holographic calls using 5G, and innovations like our DreamLab app enabling users to help fight cancer while they sleep, we connect people to all kinds of possibilities. We're not just a mobile retailer, but a world leading technology company, leading the way in creating a better future.

We connect people, businesses, and communities in this forever changing digital world. There's no better time to join our powerful Technology Communications company, and be on this incredible journey with us.
If you have any questions please feel free to reach out to our team at graduate.recruitment@vodafone.com
Twitter - @VodafoneUKLife
Facebook – Search Vodafone Careers @VodafoneUKLife
Instagram - @VodafoneUKLife
School leaver opportunities
N/A.
Apprenticeships
We have a number of Apprenticeship Programmes available that cover professional and degree level qualifications.
Field technician
Business Administration
Digital Marketing
Data Analyst
Network Engineer
Software Engineer
Software Tester
Digital & Technology Solutions Professional
Project Management.
Salary & benefits
Starting salary of £18,915 for our level 3 and 4 apprenticeships and £21,500 for our level 6 apprenticeships. On top of this, you get a 5% annual bonus, a variety of Vodafone discounts as well as your apprenticeship qualification fully paid for!
Requirements
Each programme has slightly different entry requirements, and further information can be found on our website. However as a minimum:
You need to be 18 years or over as of 1st Sept 2020,
You must not hold an existing qualification at the same or higher level in a similar subject.
Be eligible to work in the UK and will not be in full-time education.
Have lived in the UK and/or EU for 3 years or more.
Apply
To find out more about our programmes and apply, please go to our website.