RPC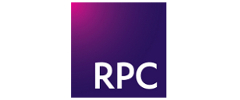 Profile
RPC is a modern, progressive and commercially-oriented City legal services business. At RPC, you can be you. In an environment that's real. Strikingly real. If you value character over conformity, the unique over the uniform, and ambition over apathy, let's talk.
For us, success comes from building real-life relationships. Real-life relationships with our clients as much as our people. And it comes from thinking creatively to achieve the best commercial solutions. We thrive in an environment that's collaborative, forward-thinking and where you're free to express your personality.
An environment that allows you to make the most of your strengths. So if you're a creative thinker who wants a career in a firm that values personality as much as professionalism, we want to hear from you.
School leaver opportunities
Apprenticeships
No matter what stage you are in your life, our paralegal apprenticeship scheme in Bristol will help build the foundations of a successful career as a solicitor, with the training and support you'll need to excel.
Over the course of the two-year programme, you'll draw upon your own ambitious and enthusiastic personality to develop your skills, learn new ones and grow your legal knowledge. By combining a wide mix of on-the-job and off-the-job training, you'll gain a qualification (level 3) that can lead you to apply for our solicitor apprenticeships (level 7), or other opportunities at RPC, including qualified paralegal and business services roles.
You'll spend 20% of your time on off-the-job learning which equates to one day each week to study. Working with our chosen provider The University of Law (ULaw), who are located in the same building as our Bristol RPC offices, we will incorporate any bespoke aspects of learning that we feel appropriate to your training and future success at RPC. Every day will be different. One day you may be working on legal administrative tasks in paralegal teams, such as minute taking and producing data reports. Another day you may be carrying out research for business support teams.
Applications for our 2023 paralegal apprenticeship will open on 1 September 2022 and close on 19 February 2023.
Salary & benefits
£16,000 (Year 1) £17,000 (Year 2). Our benefits package covers almost everything, from wellness festivals and social events, to extra annual leave, and family and wealth-related rewards.
Requirements
Candidates need to be in year 13 (or beyond), have achieved GCSE Maths & English grade 5 or above and ABB at A Level (predicted or obtained) or BTEC Level 3 Extended Diploma at Distinction, Distinction, Merit. We are also looking for hardworking and motivated team players with communication skills and meticulous attention to detail to match.