Rolls-Royce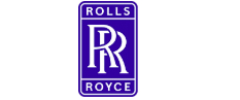 Engineering
Degree Apprenticeships, Higher Apprenticeships
Profile
We're one of the world's leading industrial technology companies, and it's all thanks to our people. They're the reason we've created a welcoming, inclusive and supportive environment where you can do your best work and feel like you belong.
At Rolls-Royce, we pioneer cutting-edge technologies that deliver clean, safe and competitive solutions to meet our planet's vital energy needs. We believe in the transforming potential of technology to protect our planet, secure our world and explore our universe. That's why we're helping lead the way in the transition to a net zero-carbon future for us all.
Join us as an apprentice and you'll contribute to our ground-breaking work. You can expect all the training and qualifications you need to get your ideas noticed, and the support to develop your skills and knowledge. We'll help you shape your future and build a great career.
A place where you belong
Being your best shouldn't come at the expense of being yourself. At Rolls-Royce, creating an environment where everyone is heard, respected and valued is crucial to our success. It's a fundamental part of who we are. We're taking deliberate action to increase the diversity of our teams through policies and practices that celebrate the thoughts, experiences and qualities which make us all unique.
Watch these to find out more:
#MeInAMinute
https://www.youtube.com/watch?v=eSYyj9g4N7I
https://www.youtube.com/watch?v=sMrAL6nYw68
https://www.youtube.com/watch?v=0cX6-5J39Kw
#AskAnApprentice
https://www.youtube.com/watch?v=fGBmU8E8WiQ
https://www.youtube.com/watch?v=gtYmiPX0wbo
https://www.youtube.com/watch?v=2NM6KUG5asE
School leaver opportunities
Click 'view roles' to find out more
Apprenticeships
Maybe you're completing school or college, or maybe you're already in the world of work and looking for a change of career. Whatever the case, our apprenticeships span the breadth of our engineering and business disciplines.
Our Advanced Engineering Apprenticeships are for those who have, or are about to complete, GCSEs (or an equivalent qualification). They focus on developing practical skills such as fitting, welding or maintenance.
If you have, or are in the process of completing, A-levels (or an equivalent qualification), we've got a range of Degree Apprenticeships, including: Non-Destructive Testing (NDT), Materials Laboratories, Engineering, Manufacturing Engineering, Software Engineering, Electronics, Digital and Technology Solutions, Commercial Project Management, and Supply Chain Management. We also offer a Higher Apprenticeship in Procurement.
Salary & benefits
Earn as you learn
Whichever programme you join, you'll be working on live projects that are helping to shape the world we live in. You'll earn as you learn through formal training as well as practical experiences, working alongside technical or business experts.
Requirements
Dependent on programme.
Apply