Rolls-Royce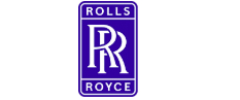 Profile
Rolls-Royce pioneers cutting-edge technologies that deliver the cleanest, safest and most competitive solutions to meet our planet's vital power needs. Whether we're building the world's most efficient large aero-engine or championing electrification, we're all about innovation. A career with us means creating cleaner, faster, more competitive power. It means looking to the future, and shaping the world we live in.
As an apprentice, you'll have every opportunity to get involved in our ground-breaking work. We believe that diverse ways of thinking make for ever better ideas. That's why we give people with bold, curious minds the chance to be themselves. With us, you'll have all the support and training you need to bring your fresh perspectives to pioneering the power that matters.
You'll also collaborate with some brilliant minds. We have 54,500 people across more than 50 international offices. They're hugely diverse – but all share the same curiosity and desire to innovate. So it's unsurprising that every year we invest £1.4 billion in research and development, and file for more patents per year than any other company in the UK. Pushing the boundaries of what's possible is in our DNA.
If you want to help create innovative technology that helps solve some of our biggest environmental and societal challenges – and to achieve valuable qualifications along the way – we think you'll love life with us.
Watch these to find out more:
#MeInAMinute
https://www.youtube.com/watch?v=eSYyj9g4N7I
https://www.youtube.com/watch?v=sMrAL6nYw68
https://www.youtube.com/watch?v=YstJfjvGnoM
https://www.youtube.com/watch?v=0cX6-5J39Kw
#AskAnApprentice
https://www.youtube.com/watch?v=fGBmU8E8WiQ
https://www.youtube.com/watch?v=gtYmiPX0wbo
https://www.youtube.com/watch?v=2NM6KUG5asE
https://www.youtube.com/watch?v=3j1PBUqzcWk
School leaver opportunities
Apprenticeship areas
Our apprenticeships span the breadth of our engineering disciplines. Whether you're completing your GCSEs or A-levels or are in the world of work and looking for a change of career, they're perfect for you.
Our Advanced/Modern Practical and Technical apprenticeships are for those who have, or are about to complete, GCSEs (or an equivalent qualification).
If you have, or are in the process of completing, A-levels (or an equivalent qualification), we've got a range of degree level apprenticeships: Non-Destructive Testing (NDT) Engineering, Materials Laboratories, Engineering, Manufacturing Engineering and Digital & Technology Solutions.
We're reinventing our Business and Operations programmes to offer greater breadth and choice. We'll be relaunching them all in 2021, so look out for details on our website in Summer 2020.
Apprenticeships
As above.
Salary & benefits
Earn as you learn
Whichever programme you join, you'll be working on live projects – projects that are helping to shape the world we live in. You'll earn as you learn through formal training as well as via practical experiences working alongside technical or business experts.
Requirements
Dependent on programme.
Apply
Beyond tomorrow
We're a future-focused business, and as an apprentice, you'll be an integral part of that future. A career with us means applying your curiosity, agile thinking and collaborative approach to the issues that affect our planet today – and helping us overcome the challenges we'll face tomorrow. This is your chance to play your own part in pioneering the power that matters.