Rolls-Royce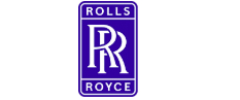 Profile
Believe in yourself
& Build a bright future
The re-invention of Rolls-Royce is already underway. We're transforming what was once a traditional engineering company into a digital-first, industrial technology leader.
We have the technology. We have the expertise. We have the agility, courage and creativity. But there's still a way to go, and what we need now is the next generation of talented apprentices to help us make it happen.
Join us on one of our apprenticeship programmes and you'll have a crucial role to play in shaping the future of a truly iconic business.
Keep learning. Start earning
As well as a competitive salary, our apprenticeships offer the chance to study for fully sponsored qualifications. So whether you join us straight from school, college or the world of work, there's no need to rack up any student debt.
Many of our current leaders started their career with Rolls-Royce on one of our apprenticeship programmes. Whatever your route in, and whatever your background, you'll be seen as a potential future leader too.
Whichever programme you choose, you'll find yourself working in a collaborative and digitally-enabled environment, with the most advanced technology, alongside industry leaders and experts.
You'll combine on-the-job training with digital learning and practical skills development as you study towards a degree or other nationally-recognised qualifications – all fully sponsored.
There'll be plenty of opportunity to get involved socially – at college or university, and here at work through our diverse employee networks. And tremendous scope to give back too, through our wide-ranging STEM activities in the community.
In everything you do, you'll feel included, supported, recognised, rewarded and empowered to succeed. All of which will inspire you to be yourself and be your best. And go on to develop an extraordinary career here at Rolls-Royce.
Watch these to find out more:
#MeInAMinute
https://www.youtube.com/watch?v=eSYyj9g4N7I
https://www.youtube.com/watch?v=sMrAL6nYw68
https://www.youtube.com/watch?v=0cX6-5J39Kw
#AskAnApprentice
https://www.youtube.com/watch?v=fGBmU8E8WiQ
https://www.youtube.com/watch?v=gtYmiPX0wbo
https://www.youtube.com/watch?v=2NM6KUG5asE
School leaver opportunities
Click 'view roles' to find out more
Apprenticeships
As above.
Salary & benefits
Earn as you learn
Whichever programme you join, you'll be working on live projects – projects that are helping to shape the world we live in. You'll earn as you learn through formal training as well as via practical experiences working alongside technical or business experts.
Requirements
Dependent on programme.
Apply