Mayer Brown International LLP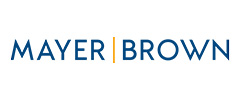 Editorials
Profile
Mayer Brown is one of the world's leading global law firms with 26 offices in major cities across the Americas, Asia, Europe and the Middle East. Through the extensive international expertise of our lawyers and our presence in the leading financial centres around the world, Mayer Brown provides high quality legal advice and client-focused solutions to support many of the world's leading businesses. Our lawyers have expertise across a wide range of areas including Corporate & Securities, Banking & Finance, Real Estate, Litigation (including Dispute Resolution, Construction & Engineering, Insurance & Reinsurance, Antitrust & Competition), Employment, Pensions, Tax, Intellectual Property and Restructuring, Bankruptcy & Insolvency.
School leaver opportunities
Mayer Brown do not currently offer a School Leaver Programme.
Apprenticeships
The legal apprenticeship is a great alternative for those wishing to pursue a career in the legal profession, without the huge financial burden incurred by fees and student loans. Participants join the firm's London office and spend their first 12 months in Business Services departments (such as Risk and Compliance and the Information Centre). Here, they gain an understanding of how the firm operates before being transferred into one of our legal practices. By the end of the programme, participants will have the same level of qualification as trainee solicitors who qualify through the traditional route.
Salary & benefits
£19,000
Requirements
AAB at A Level (or equivalent). School leavers who wish to pursue an alternative route to qualification as a solicitor rather than attending a full-time university course.
Apply
View the job opportunities available and click apply!