KPMG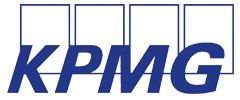 Accounting, Actuary, Banking & Finance, Business & Admin, IT, Management
Profile
KPMG in the UK, is part of a global network of firms offering Audit, Tax & Pensions, Consulting, Deal Advisory and Technology services. We work shoulder-to-shoulder with clients, from small start-ups to multinational organisations, helping them to solve some of the most complex business challenges.
It's never too soon to start thinking about your career options at KPMG. Joining us means joining a talented team of inspiring colleagues who bring new ideas and curiosity to the work they do each day.
At KPMG, our range of KPMG360° rotational apprenticeship programmes offer you the opportunity to work with a variety of clients across different industries, using innovative approaches and new technologies to help businesses to improve the way they work. You'll gain broad work experience and develop your skills, whilst working towards a professional qualification and earning a salary.
As a KPMG apprentice, you'll join 'The Academy' – a unique learning community that unites all of our apprentices and graduates across the UK. It will help you make connections not just for today, but for your career ahead. You'll have access to wide-ranging training programmes, and the chance to join our employee networks, societies, and sports and leisure clubs, as well as get involved in volunteering activities that give back to communities.
Being part of KPMG means being part of our vibrant community. This sense of community will be apparent from the moment you join us. Our colleagues come from incredibly diverse backgrounds, but all share a natural curiosity and a desire to work together. You'll be encouraged to bring your own unique perspective, and we'll support you every step of the way to develop your talents and achieve your potential.
Join us on a KPMG360° apprenticeship programme and be inspired to build a rewarding career.
School leaver opportunities
Please see Apprenticeship tab for more details.
Apprenticeships
KPMG360° Digital is our brand new degree-level rotational Apprenticeship Programme. You'll earn a salary, develop an understanding of how we work with clients and have the chance to gain valuable insights, whilst being supported to achieve a BSc degree in Digital and Technology Solutions along the way.
KPMG360° gives you the chance to join KPMG and work with some of the best and brightest in business. Importantly, it includes a foundation year that's specifically designed so you can experience all areas of the business before you go on to choose an area of specialisation and gain a professional qualification.
Salary & benefits
Salary- Competitive
Benefits- The more you give, the more you'll get back, and the quicker you'll grow. That's 'Our Deal' - our commitment to you, and what we expect in return.
'Our Deal' also features a range of benefits, including a competitive salary, 25 days' annual leave and an extra day off on your birthday, a daily lunch allowance and more.
Requirements
Within our recruitment process, we look for more than just your academic results. This wider perspective helps us ensure that we are giving you the best opportunity to demonstrate your potential. Learn more about applying to KPMG.