KPMG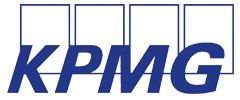 Accounting, Actuary, Banking & Finance, Business & Admin, IT, Management
Higher Apprenticeships
Profile
KPMG in the UK is part of a global network of member firms that offers Audit, Consulting, Deal Advisory, Tax & Law and Technology services. Through the talent of over 16,000 people, we turn insights into opportunities, making a positive difference for our clients and the communities we serve.
Our largest practice is Audit, which works with many of the world's largest organisations, helping to build trust in businesses and the economy with a relentless focus on audit quality. In Consulting, Deal Advisory, Tax, KPMG Law and Technology & Engineering, we help companies solve complex challenges, transform businesses, develop confidence in markets and build stronger communities.
Like the organisations we work with, our firm is truly embracing change, and we're creating a tech-driven, sustainable business that empowers our people to connect, collaborate and deliver exceptional work with a lasting impact on the world.
Our firm is committed to creating an inclusive community where people can come as they are and thrive. We're known for our collaborative culture, with people who take care of each other and bring their unique experiences and perspectives to build a better future, together.
At KPMG, you'll have the chance to work with inspiring colleagues using insights, ideas and emerging technologies to deliver client solutions. You'll benefit from a rich learning experience, including funded professional qualifications or accreditations and mentoring – gaining learning that will last you a lifetime. Through KPMG employee networks, volunteering, and community initiatives, you'll be empowered to build new friendships and make an impact outside of your day job too.
Joining KPMG means working for a values-led firm that supports people to be their best and make their mark, empowering people to build the careers they want.
School leaver opportunities
KPMG does not run a School Leaver Programme.
Apprenticeships
Click 'view jobs' for more information.
Salary & benefits
See listings for more information.
Requirements
See listings for more information.
Apply
Please click into each role for more information and to apply.