Deloitte LLP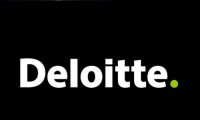 Accounting, Banking & Finance, Business & Admin, IT
Higher Apprenticeships, Intermediate Apprenticeships
Profile
Whether it's innovating with tech or protecting our planet, working from home or collaborating in the office, developing your skills or taking time for yourself, what matters is different for everyone.
And you don't need to have it all figured out yet. That's what we're here for.
A Deloitte Apprenticeship is designed to help you navigate your future and begin to build the world you want to see. This isn't just a training programme; you'll have a permanent job from day one, with fast progression, a structured career path and all the support you need to succeed.
You'll receive a generous salary and annual pay reviews, as well as an absolute commitment to your lifelong professional development. You'll be encouraged to explore, experiment, be your true self and discover what matters to you. You'll also have access to a range of flexible benefits, including gym membership, pension and healthcare.
School leaver opportunities
N/A
Apprenticeships
BrightStart Apprenticeship
From day one, you'll be helping to solve some of our clients' most complex problems. You'll be joining a team that respects everyone's values, personalities and contributions equally, across all grades. We'll teach you all the skills and knowledge you'll need, give you every opportunity to develop and learn, and support you all the way. You'll complete your training over 15 months to 4 years (depending on the programme) and end up with a degree- or masters-level qualification, great professional experience, and a career with a firm that truly believes in supporting its people and helping them be the best that they can be.
Where can you join us? We have nationwide opportunities across our entire business, so whatever your passion is you'll find something that's right for you.
Audit & Assurance
Business & Financial Advisory
Consulting
Enabling Functions
Legal
Risk Advisory
Tax Consulting
Technology
Entry Level Apprenticeship
Joining our team in Newcastle, you'll support client-facing staff across the UK with critical day-to-day tasks, making a meaningful contribution to Deloitte's largest and most influential clients. You'll be in constant communication with the client-facing teams, including our most senior Partners; you'll become a subject matter expert, learn on the job and study towards professional Level 3 or 4 qualifications, depending on the role. What's more, you'll get all the support you need to thrive, grow and develop your future.
No matter who you are or what background you come from, if you're an aspiring apprentice who's keen to explore, question and collaborate, Deloitte could be the right fit for you.
We'll help you stretch your thinking and build a career that inspires and energises you. Whatever matters to you, whatever you're passionate about, we'll support you to achieve your ambitions, and make a shared impact that reaches further and means more.
Are you ready to begin exploring…?
Salary & benefits
You've achieved great qualifications already, which we'll not only celebrate, but help to build on. For this role, you will need to have obtained or be studying towards a 2:1 or higher in any degree discipline, and have graduated by September 2022. You will also need to have a minimum of 104 UCAS points (260 UCAS points pre-2017) for your A levels (or equivalent), and a minimum grade 4 (C) in English language , grade 5 (B) in Maths in your GCSEs (or equivalent).
Requirements
Our requirements vary for a few specialist roles, so make sure to read the programme-specific requirements on your registration form. If you first select a role where you don't meet the specific requirement, don't worry – you can go back and choose a new role.
Apply
If this sounds like the place for you, discover more reasons to connect with us, our people and purpose-driven culture. Click the button 'Visit Website' to apply.