Deloitte LLP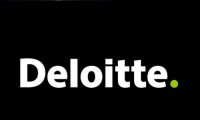 Editorials
Profile
Welcome to the home of the curious. A place for those who know that imagination, ingenuity and solution finding are what humans are made of. We offer life-changing careers and professional qualifications, for those who set no limits to their dreams and ambitions.
Thinking college or university might not be for you? But eager to keep learning and gain career-boosting qualifications? How do you get to have it all? A Deloitte Apprenticeship is a chance to earn a real salary, while you learn. With real work and projects from the start. On a structured career path that means you can shape your own future.
At Deloitte, an Apprenticeship is not just a training scheme, it's a permanent job. That comes with a generous salary, annual pay reviews and potential bonuses, as well as an absolute commitment to your lifelong professional development. You'll also have access to a wealth of flexible benefits, including gym membership, pension and healthcare.

If you are looking for apprenticeship roles, please register your interest here
School leaver opportunities
Whoever you are, wherever you are now, this is your chance to build a successful career. Our BrightStart Higher Apprenticeship Scheme and Scholar Scheme are both fantastic ways to get started, giving you a deeper understanding of the world of business and an enviable head start to your career.
Scholar Scheme
What do you want from your gap year? The opportunity to travel and live away from home? Or an experience that will lay the foundations of a long-term career? With Deloitte, you can combine the two. Starting in August or September, our unique Scholar Scheme offers those taking a gap year before university a 30-week paid placement in one of ten offices across the UK. As well as hands-on experience and world-class training, you'll also receive enviable benefits including a £1500 bursary to go travelling after the placement and exemption from our first stage interview if you choose to join us a graduate. You can join our Scholar Scheme in Audit & Finance, Strategy & Operations or Tax, and continue to gain commercial experience as you join us each summer throughout university until you graduate.
Apprenticeships
BrightStart Apprenticeship
From day one, you'll be helping to solve some of our clients' most complex problems and enjoying the same respect as your more senior colleagues. We'll teach you all the skills, knowledge and behaviours you'll need, give you every opportunity to develop and learn, and support you all the way. You'll complete your training over 15 months to 4 years (depending on the programme) and end up with a degree- or masters-level qualification, great professional experience, and a career with a firm that's all about helping you achieve your ambitions.
Where can you join us? We have nationwide opportunities across our entire business, so whatever your passion is you'll find something that's right for you.
Audit & Assurance
Business & Financial Advisory
Cyber
Governance, Risk & Regulation
Legal
Real Estate
Strategy & Operations
Tax Consulting
Technology
Entry Level Apprenticeship
You'll support client-facing staff across the UK with critical day-to-day tasks, from research to admin to project management. Think you'll just make tea or do the filing? Think again. Whether you're based in our Cardiff or Newcastle offices, you'll be working on Deloitte's largest and most influential clients. You'll be in constant communication with the client-facing teams, including our most senior Partners; you'll become a subject matter expert, learn on the job and study towards professional Level 3 or 4 qualifications (depending on the role). What's more, you'll get all the support you need to thrive, grow and develop your future.
Looking for a career full of challenges, learning and progression? Driven by curiosity? Then Deloitte could be right for you.

If you are looking for apprenticeship roles, please register your interest here
Salary & benefits
For information on salary and benefits offered to those on a BrightStart Higher Apprenticeship Scheme, please visit the Deloitte website.
Requirements
Whilst specific requirements for each of the schemes vary, we'll expect you to have a keen interest in business and your own career progression, along with exceptional academic results; in general, a minimum of 260 UCAS points: equivalent to two Cs and one B at A level in your first sitting (not including General Studies).
Apply
The application process
Our application process has been carefully designed to be as thorough and fair as possible. It's your chance to tell us all about yourself, and our chance to see if you've got the potential to succeed here. It covers five stages:
1) An online application form, which includes a number of different sections, such as education and career motivation.
2) An online numerical reasoning test.
3) An online critical thinking test.
4) First interview at the office you're applying to.
5) Final interview, which consists of a presentation and an interview with a senior person from the area you're applying to join.
If you are looking for apprenticeship roles, please register your interest here