Bird & Bird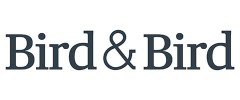 Law
Degree Apprenticeships, School leaver programmes
Profile
Bird & Bird is an international leading law firm in business sectors where technology plays a key role. So it's no wonder we support innovation, regularly organising events and sharing our insight about groundbreaking ideas and developments.
School leaver opportunities
Our Bursary Scheme offers:
An award paid in installments over your three years at University to help with living expenses or other expenses incurred whilst studying.
A mentoring scheme with our current trainee solicitors to give support and career guidance during your studies.
A week's work experience during your first year of University
Click here to find out more.
Apprenticeships
Salary & benefits
Requirements
In order to apply for a place on the Bursary Scheme, you must fulfil ALL of the following criteria:
You must be attending a state (non-fee paying) school, sixth form college in the UK; and
You must be the first generation in your immediate family to attend university; and
You must be applying to study Law or a Law-related degree at a UK university. Part-time distant learning courses will be considered if circumstances warrant; and
You should be academically gifted and are typically expected to have achieved at least 5 A grades or 5 Level 7 and above in GCSE, including English and Maths.
Apply
The application process for the Bird & Bird Bursary Scheme opens in January and closes in June. To apply
for the Bursary Scheme, you will need to complete the Application Form found on our website.
Along with the completed application form, you will also need to submit a copy of your CV as well as an academic reference to bursary@twobirds.com.
For further information, on the Bursary Scheme, please refer to our website or email bursary@twobirds.com.