Interview with Tim Kennedy: Legal assistant at Mayer Brown
Becky Kells
Last updated 24 Oct 2018
Fancy entering the legal profession? Find out a bit more about it from our interview with Tim Kennedy, a legal assistant at Mayer Brown.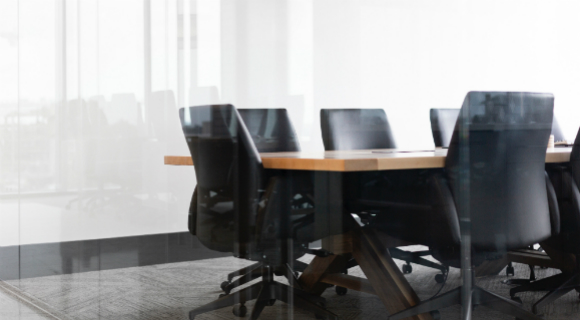 What made you choose an apprenticeship rather than a different pathway?
The key reason I decided to take this path to pursue my career was the experience. I knew, when I was doing my A-levels, that I would not enjoy the strict academic study of law. I did not want to sit in a classroom every day, being told what ought to happen in the legal industry. Rather, I wanted to learn by doing. For me, it is much better learning the civil procedure rules by working on a claim or a court application for a client than it is being told in a classroom – for example. That said, I was mindful of the importance of still obtaining a degree. My pathway is the perfect combination of both: I get my degree in law and eventually complete the legal practice course, but I spend most of time in the office learning there.
Could you briefly describe what you do on a day-to-day basis?
I am currently sat in the Litigation & Dispute Resolution group. I work on a variety of cases from professional negligence claims to cyber security breaches. Whilst my days tend to vary, there are lots of tasks that I can routinely expect to do. As an example, I often spend time going through documents (emails, texts, memos etc.) identifying what may help, or hinder, our case – unfortunately there isn't always a smoking gun. I've also had the opportunity to go to court for a variety of applications and hearings, interview a witness and work on a mediation... and that's just in my six or so months in litigation!
What made you choose to do your apprenticeship at Mayer Brown?
Mayer Brown is a global law firm representing many of the biggest companies and banks in the world. Wanting to work for Mayer Brown was a no-brainer. However, what made Mayer Brown different was that at the time I applied it was the only firm to offer a pathway to qualification that encompassed a normal law degree, the legal practice course and a training contract. This option offers everything that a newly qualified associate from the traditional route would have with the added bonus of on-the-job experience at a much earlier stage. The very fact that the firm offered such an opportunity shows how innovative, open-minded and forward looking it was.
The very fact that the firm offered such an opportunity shows how innovative, open-minded and forward looking it was.
Do you get the chance to interact with a wide variety of professionals at the firm?
Yes. I work with everyone in the firm from partners to newly qualified associates. I also interact with support staff across the firm (for example: the secretaries, human resources and risk & compliance). In addition to that, there are opportunities to interact with clients; this enables me to meet and network with a wide range of professionals from claims handlers at insurance companies to partners at accountancy firms.
What has been the highlight of your apprenticeship so far?
There have been a few stand-out moments to date. It was very satisfying settling a big case that I had worked on for months and months...even if it didn't happen until one in the morning on a Saturday, having started the mediation at 7am on a Friday. The most exciting experience would probably be going to the Royal Courts of Justice first thing in the morning (after an instruction from the client the night before) to try and find a judge who would hear our emergency injunction application for a very sensitive and important issue for the client. The application was successful, which meant I had to rush back to the office to draft a note so that we could actually serve our injunction...it was 30 degrees that day though, so rushing back to the office wasn't as fun as the hearing.
What is the level of support like at Mayer Brown for apprenticeships?
Excellent. I have a great support network around me. I've been able to forge some great relationships in the firm, which helps massively. The partners take a real interest in you, your development and progression, and graduate recruitment look out for our welfare and are always ready to listen and help.
News