What's in the UKIP Manifesto for School Leavers?
In the last of our manifesto breakdowns, see what you make of Farage's attempt to win the young vote?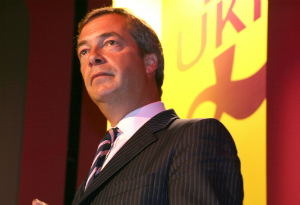 Nigel and his merry band of middle-Englanders have recently risen in popularity; they're no longer a single policy party. So, what's in their newly beefed up manifesto for you guys?
The party announced in its manifesto that it intends to remove tuition fees for students taking approved degrees in science, medicine, technology, engineering and maths on condition that they practise and work and pay tax in the UK for five years after graduation.
It also wants to scrap university fees for poorer students studying maths and science subjects
For those teens not so keen on the university route, school pupils would have the option to swap four non-core GCSEs for local apprenticeship qualifications.
For those going straight into work, UKIP pledged to create 6,000 new jobs in the police, prison service and in the UK Border Force.
The party also announced it would raise the tax-free threshold for earnings to at least £13,000, workers earning the minimum wage (£6.50 per hour for people aged 21 and over) will not have to pay income tax.
News