What's in the Conservative Manifesto for School Leavers?
The so-called "nasty party" are trying to get down with the kids. Do you buy it?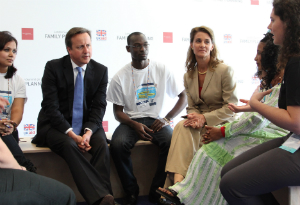 The Conservative Party has announced its manifesto. It is traditionally the older voter's choice, but what have they got planned to attract school leavers?
David Cameron announced a pledge to create an impressive 3 million new apprenticeships if voted into another term in office, as well as replacing Jobseeker's Allowance for 18-21 year-olds with a Youth Allowance time-limited to six months.
After that six months, young people would have to take an apprenticeship or traineeship or do community work in order to claim benefits.
The Tories also pledged to increase the minimum wage to £6.70 by the autumn and to £8 by the end of the decade.
There are plans to reduce tax for low-paid workers, such as taking everyone who earns less than £12,500 out of income tax and introducing a law scrapping income tax for people working 30 hours a week and earning the minimum wage.
The party also wants to get rid of the cap on higher education student numbers.
News