Unilever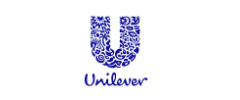 Accounting, Business & Admin, Digital Media, Engineering, Human Resources, IT, Management, Manufacturing, Marketing, Science
Editorials
Profile
Would you like to work with and learn from the biggest brands in the world, bringing your purpose to life with your work? We care as much about the sustainability of our business as we do about the success of our brands and our people. Together, we can feel good about the work we do every day.
From mayonnaise to ice cream, and shampoo to skincare, our brands cater for all tastes. Think Marmite, Hellmann's, Ben & Jerry's, Dove and Simple. When you discover the career that you want with us, as a global organisation we'll help you to follow the right path for you. Surrounded by inspiring leaders and supportive peers, you'll channel your purpose and find fresh ideas as you make a real impact on the business and the world. We offer apprenticeship programmes including Business Administrator, Digital Marketer, Chartered Manager, Engineering and many more!
We want to see how your individuality, and your unique approach to work and the world, can bring innovation to our business. As a reward for sharing your curiosity and ideas, you'll see your work improve the lives of our consumers and communities around the world. A better business brings us a better world. Together we'll help you find your best self.
Facebook - @UnileverCareersUK
Twitter - @ULCareersUK
Instagram – @UnilevercareersUk
Youtube – careersatunilever
School leaver opportunities
Unilever are not currently offering School Leaver Programmes.
Apprenticeships
We offer variety of Apprenticeships at Unilever.
Click 'jobs' to see available opportunities.
Salary & benefits
Salary and benefits vary depending on programme.
Requirements
Requirements vary depending on programme.