Superdrug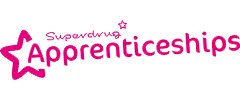 Retail
Intermediate Apprenticeships
Profile
Superdrug is a health and beauty retailer. It trades from nearly 900 stores across the UK and Ireland and employs over 13,000 people. At Superdrug we're different. There's no one-size-fits-all-store for us. Instead, we match our outlets to meet what customers want. Superdrug Stores is currently the UK's fastest growing health and beauty retailer health having pharmacies with consultation rooms in over 220 stores, and a further 19 contain nurse clinics.
School leaver opportunities
Superdrug do not currently offer a School Leaver Programme.
Apprenticeships
Working in retail can be a great career choice and our Retail Apprenticeship is all about learning on the job, helping with every aspect of creating a great customer experience and learning how a retailer operates their business. You will work 30 hours a week on a 13 month contract, supported by an assessor and your management team in store, so no college days. On completion you will achieve a nationally recognised qualification - HABC Level 2 Retailer Diploma plus a great start to your career in retail. Many of our Apprentices go on to secure permanent roles and progress to Team Leader and Management roles with us.
We are looking for people who are friendly and fun, passionate about our products and delivering great service. If you are keen to learn new skills and take the first or next step in your career, we could be right for you.
We are recruiting throughout the year across the UK.
Salary & benefits
Here at Superdrug we offer a variety of apprenticeships to accommodate different skill levels and experience, which means that our learners have the opportunity to gain as much from the qualification and work experience as possible.

Rewards for our Level 2 Retail Apprenticeship apprentices:

- For working 30 hours per week you will be paid from £159 per week (dependent on location), with no tax to pay
- 28 days paid holiday per year including bank holidays
- A staff discount and loyalty card that gives you up to 30% off products and services in store and also includes a points scheme
- Access to discounts and cashback with other retailers, all subsidised by Superdrug

For all other store based apprenticeships we offer competitive salaries in line with our store colleagues plus the company benefits mentioned above.
Requirements
English & Maths Grade C GCSE and a fun outgoing personality.