Stephenson Harwood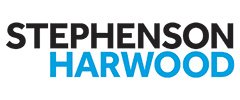 Profile
Stephenson Harwood is a law firm of over 1100 people worldwide, including more than 180 partners. Our people are committed to achieving the goals of our clients - listed and private companies, institutions and individuals. We assemble teams of bright thinkers to match our clients' needs and give the right advice from the right person at the right time. Dedicating the highest calibre of legal talent to overcome the most complex issues, we deliver pragmatic, expert advice that is set squarely in the real world. Our headquarters are in London, with eight offices across Asia, Europe and the Middle East. In addition we have forged close ties with other high quality law firms. This diverse mix of expertise and culture results in a combination of deep local insight and the capability to provide a seamless international service.
School leaver opportunities
Solicitor Apprenticeship 2022
Apprenticeships
Our solicitor apprenticeship in London offers a great opportunity to kick start your career in the legal profession. Our six-year apprenticeship offers you an exciting opportunity to work on deals with international clients while also studying and working towards a level 7 solicitor apprenticeship standard.
Salary & benefits
Starting salary is at £20,000 working towards a salary of around £43,000 in year five.
Requirements
Firstly we look for a quick intellect. As well as at least 320 UCAS points or equivalent, you'll need strong analytical skills, sound judgment, imagination and meticulous attention to detail. Also vital are the communication skills to be persuasive and build rapport, plenty of drive and determination, plus a keen interest in business.