Sky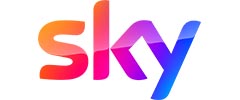 Business & Admin, Customer Service, Electrical, Engineering, IT, Media
Higher Apprenticeships, Advanced Apprenticeships
School leaver opportunities
See the 'Apprenticeships' tab for more information.
Apprenticeships
Sky offer the following apprenticeships:
1) Technology - Cyber Security - Data Analytics - Software Development – Developer Operations
2) Customer Service - Home Service - Customer Sales - Customer Service
3) Business - Business Administration - Finance - Marketing
Learning and development for Apprentices
Whichever Apprenticeship programme you choose, you can rely on us to support you all the way. We'll help you grow into a great future leader, with the right tools and support.
As soon as you start you'll be enrolled into your qualification and put in touch with a development coach. Your coach will be an expert in the industry and will be with you for every step of your qualification. They'll have regular check ins with you, and provide expert advice and guidance, to help you with your portfolio and assessments.
Our Early Careers team are also on hand to support you on your programme. They will provide you with regular opportunities to feedback on your experiences, as well as drop-in sessions to discuss how you are progressing. A great way for you to help shape our future programmes whilst having an additional avenue for support on your journey.
You'll also have a buddy, usually a more experienced Apprentice or ex-apprentice, who knows exactly what it's like to join an Apprenticeship programme like yours. What's more, your manager will make sure you're connected to the right people. and you'll be part of a close-knit team, with the freedom and support you need to do your best work from day one.
Plus, you'll get brilliant perks (like free Sky) and access to a range of tools, from workshops to digital courses (like LinkedIn Learning), which will help you along the way.
Your Apprenticeship is a journey and we want you to see your progress, so you'll have regular progress reports from your development coach and manager to help you track your success.
Salary & benefits
Besides getting to start your career in a multi-billion pound business, there are loads more perks on offer
- Sky Q, Broadband and discounted
Talk - plus all the extras
-Sky Pension Plan
- Healthcare
- 25 days holiday
- Flexible working
- Recognition schemes
- Gym discounts
- Access to over 12,000 LinkedIn Learning courses to support your development
- For Home Service apprentices – iPad and mobile phone plus Sky-branded van.
Requirements
About your education
In Scotland:
• You'll need a minimum of two National qualifications (NQ's) level 2 or 3. If your qualifications don't already include English and Maths, you'll need to achieve these during your apprenticeship.
In England:
• You'll need a minimum of two GCSEs A* – C (or equivalent grades 9-4). If your GCSEs don't already include English and Maths, you'll need to achieve these during your apprenticeship.