Silverson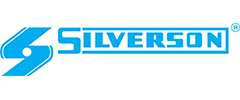 Automotive, Carpentry & Joinery, Electrical, Engineering, Maintenance, Manufacturing, Transport & Logistics
Advanced Apprenticeships
Profile
Silverson Machines is a world leader in the design and manufacture of industrial high speed, high shear mixers. We are expanding rapidly at our headquarters in Chesham and set up our own apprenticeship scheme in 2014 to provide us with the highly skilled workforce we need to continue our success.
School leaver opportunities
N/A
Apprenticeships
Mechanical Engineering Apprenticeship
Salary & benefits
Apprentices earn National Minimum wage, rather than Apprenticeship Minimum wage. (2021 first year trainee salary = £17,000).
Requirements
GCSE's in Maths, English and a Science or Technology based subject at Grade 5 or better. But there is a numeracy, literary and aptitude test at interview and if we think you've got what it takes grades won't be an issue!
Apply