Severn Trent Water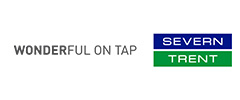 Energy & Utilities, Engineering
Higher Apprenticeships
Profile
With eight million customers, we do something incredible every day; supply almost two billion litres of water. We connect communities with the world's most precious resource.
Our vision is to become the UK's leading water company by 2020. To achieve this, we'll need talented people ready to become the future experts of our industry.
Severn Trent is a wonderful place to work because:
New and Exciting Challenges:
Water is often taken for granted, but harnessing its power takes potential and innovation. At Severn Trent you'll work with the very latest technology, tackle problems, and find new ways to supply our customers.
Recognition for Brilliance:
We believe it's really important to feel valued for what you do and at Severn Trent we make sure our people are recognised for their good work. We also have a fantastic benefits and rewards scheme that recognises your contribution to our business because we're no strangers to thanking people who make exceptional contributions.
Making a Difference:
We're dedicated to helping our local communities – and there are always plenty of opportunities for our people to get involved, from designing gardens for schools to fundraising for a charity with your colleagues.
Because we Care:
We're a fair and ethical business within a regulated industry, so we think about the economic and environmental impact of every decision we make. Whether we're helping to conserve wildlife or finding new ways to save water, we're committed to creating a sustainable world.
Our most ambitious goals depend on brilliant ideas, no matter who they come from. If you think you have the potential we're after, visit the Severn Trent website to see how you can become part of the team.
School leaver opportunities
Severn Trent do not currently offer any School Leaver Programmes, see their Apprenticeship programmes to find out more.
Apprenticeships
During your Apprenticeship, you'll spend two to four years learning and developing your skills, both on-the-job and at college, while earning a competitive salary. You'll learn to juggle real-world priorities in an ever-changing business, from reducing demand and promoting water efficiency to keeping our customers at the heart of every decision we make.
There are eight schemes to choose from and many different routes you can take within them. No matter which discipline you pick, you'll be helping to create a more sustainable future for the water industry – and joining Severn Trent at an exciting time of transformation.
Advanced Apprenticeships
- Utilities Engineering Technician
- Utilities Operational Technician
Higher Apprenticeships
- Engineering (Civil/ Mechanical/ Electrical)
- Project Management
- Utilities Network Management
- Laboratory Technician
- Finance
- Group Commercial
Degree Apprenticeships
- Digital & Information Systems
Salary & benefits
Salary and benefits can be found on the Severn Trent site.
Requirements
The people who tend to do best have an appetite for learning, can approach problems from different angles and are willing to do hands-on work to find a solution. Normally, we ask for:
- Advanced Apprenticeships: at least 5 GCSEs at grade C or above (or equivalent), including Maths, English and ideally a Science subject
- Higher Apprenticeships: 2+ A Levels in relevant subjects or equivalent Certificate/Diploma in Engineering, Advanced Apprenticeship in Engineering
- Degree Apprenticeship: 2+ A Levels in relevant subjects or equivalent Certificate/Diploma in Computer Science, Advanced Apprenticeship in IT/IS
Apply
To apply for an apprenticeship role, please visit the Severn Trent site.