SCL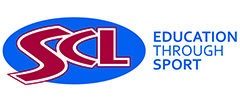 Profile
Have you thought about a career in sport?
Our passion for sport is what drives us; it's not just what we do, it's who we are. With partnerships with 70+ football, rugby and cricket professional and grassroots sports club, foundations and community trusts across the UK, studying with SCL is your first step towards a career in sport.
Combine your passion for football, rugby or cricket with a full-time education and development programme - starting September 2019, and benefit from an outstanding learning and teaching experience, which will push you to achieve your best and set you on the path to establishing yourself within the industry.
Delivered in real sports environments, our full-time education and sports development programmes boast fantastic exit routes. Graduate with the skills, experience and expertise to progress to professional or semi-professional sport, find employment in a wide variety of roles, or continue your studies to Higher Education.
School leaver opportunities
Please refer to the website for more information.
Apprenticeships
Please refer to the website for more information.
Salary & benefits
As one of the UK's leading providers of education through sport, our students receive:

• A full-time sports education, combined with sports training
• Experience from a government approved post-16 private education provider
• Regular training from FA qualified coaches
• Nationally recognised, high quality information, advice and guidance
• Education and training led by high quality and inspirational teachers
• Programmes delivered in real sports environments
• Great work experience opportunities
• Upon graduation, opportunities to progress onto university, apprenticeships, professional or non-professional sport, and employment
Requirements
4-5 GCSE's Level 9-4, including English or Maths, or both. You will need to be 16 years old by 31st August, ready to start the programme in early September.
Apply
Book your place on an upcoming trial, open event or training session, or register your interest today.