Schroders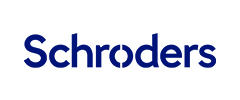 Profile
About Schroders
Schroders is a global investment manager, we help institutions, intermediaries and individuals across the planet meet their goals, fulfil their ambitions, and prepare for the future. But as the world changes, so do our clients' needs. That's why we have a long history of adapting to suit the times and keeping our focus on what matters most to our clients.

Doing this takes experience and expertise. We bring together people and data to spot the trends that will shape the future. This provides a unique perspective which allows us to always invest with conviction. We are responsible for £416.3 billion (€486.7 billion/$520.5 billion)* of assets for our clients who trust us to deliver sustainable returns. We remain determined to build future prosperity for them, and for all of society. Today, we have 4,100 people across six continents who focus on doing just this.

Broadlands Business Campus
You'll be based at our brand new site, Broadlands Business Campus, located near Horsham in West Sussex.
It's a modern office kitted out with all the state-of-the-art facilities, set within the stunning Sussex countryside.
As well as open plan offices and collaboration spaces, the site includes a stylish café and outdoor terrace. There is also an onsite high- spec gym and studio, which is freely open to all Schroders employees.
Broadlands has some on-site parking for employees, as well as a regular shuttle bus that runs to and from Horsham train station in the mornings, lunchtimes and late afternoons.

Being part of the new EMEA operations hub
Broadlands is the base for our new operations hub – home to our operational oversight and reporting functions for Europe, the Middle East and Africa.
You will be one of our three dynamic global operational hubs, providing an enhanced, service-driven experience to both our businesses and clients.
You will be part of teams receiving and handing off work from your colleagues in the Singapore and New York hubs, delivering a continuous daily cycle of activity.
School leaver opportunities
As a Trainee, this is your chance to gain hands-on, experience. If you've just finished your degree, A-levels or BTECs then this will provide you with a chance to take the first steps in your career.
You will receive training designed to develop your skills as well as your technical knowledge. We will support you with a mixture of on-the-job and formal training and you'll be paid competitively above the national living wage.
Why apply?
You'll have the opportunity to join and be part of one of the most successful and well known brands in the Asset Management industry with opportunities to develop and progress your career during your time in Schroders
Operational oversight functions being set up in this new hub will monitor the performance of Schroder's outsource service providers to make sure that they meet service levels required. Reporting functions will cover preparing reports on Schroders various fund ranges, reports to large institutional clients, reporting to meet regulatory and statutory obligations as well as other investment data reporting.
Whichever team you join, as a Trainee you'll be involved with all the everyday tasks of your team from day one. From project work to analysis; problem solving to reporting, you'll be able to develop your skills and build your confidence so that you can make a positive impact.
Apprenticeships
View jobs to see available opportunities.
Salary & benefits
12 Month Fixed Term Contract
Competitive Salary + Benefits
25 days leave
Private Medical Insurance
Pension
Free Gym
On-Site Restaurant
Free Shuttle to & from Horsham station
Free Parking
Opportunity to move into a permanent role after 12 months
Requirements
See job postings for more details.
Apply
Click 'view jobs' to apply for roles