Savers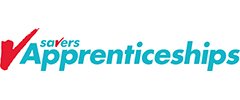 Retail
Intermediate Apprenticeships
Profile
In 2017 Savers was voted 10th in the Sunday Times Top 25 Big Companies to work for. This recognises the levels of engagement within our teams and demonstrates our commitment to our people.

With over 380 stores nationwide, our customers love our simple, clean and modern style. They also love our great value.

We know that it's our people who drive our success.

So we reward colleagues who make a difference in every way, whether that's in customer service, team work, community work, supporting the business and generally going the extra mile.

Our Vision:
To be the best health, beauty and home discount retailer in the UK.
Be the best you can be with one of the most popular names in health and beauty on the high street.
School leaver opportunities
Savers do not currently run any School Leaver Programmes, please see their Apprenticeship Programmes to view the exciting opportunities they offer.
Apprenticeships
You might not have retail experience. But, just like us, you like people. You like working as part of a team and you can see how you could help to make sure customers have the best possible experience in-store. And you like looking ahead to see what's next, developing your skills and new opportunities excite you.

Most importantly, you're ambitious. You want to take every opportunity and use it to get to the next step. Here you'll find lots of chances for continuous promotion and to develop a fast-moving career.

We're looking for our Managers of the future. And it's very possible that they could include you.

An Apprenticeship is all about learning on the job.

You'll be a full-time team member for 13 months and during that time, you'll also work through a programme of learning that relates to your job as a Sales Assistant. So while you won't need to attend college, you'll complete work books and be visited by an assessor.

As a Sales Assistant, you'll help with every aspect of creating a great customer experience. You'll also get an insight into ordering, merchandising and our entire organisation, including commerciality, marketing and brand awareness.

If you can learn, bring a positive attitude and make yourself a valuable member of the team, after 13 months you could secure a permanent position.
Skills, qualifications and a bright future in retail all await!

We'll help you to grow your customer service, team and business skills and look ahead to see where you can develop next.

In 13 months, you'll have:
- A nationally recognised qualification - HABC Level 2 Retailer Diploma
- An in depth knowledge of the products we sell
- Great customer service skills
- Increased confidence and ability in dealing with the public
Salary & benefits
You will be paid from £159 per week (dependent on location) based on a 30 hour working week, with no tax to pay.

You'll also get a Superdrug discount and loyalty card that gives you up to 30% off products and services in Superdrug stores. This is as well as access to discounts and cashback with other retailers, all subsidised by Savers.

As an Apprentice, you can also apply for an Apprenticeship NUS card, which gives 10% discounts at participating outlets.
Requirements
English & Maths Grade C GCSE and a fun outgoing personality.