Renault Trucks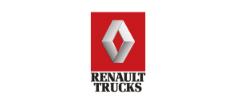 Automotive, Engineering
Advanced Apprenticeships
Profile
Renault Trucks Deliver
Renault Trucks offers truck users tools that are not just the best suited to their particular activity, but the most productive and least expensive to run too. By doing this, Renault Trucks supports them in their key contribution to the development of today's economies. In some parts of the world, trucks play a truly vital role, not just carrying goods but ensuring that a vast range of services continue to operate.
Renault Trucks develops and maintains close links with its customers and drivers, so that it can always be aware of their needs and provide the most suitable solutions. Renault Trucks is at its customers' service from the time a product or service is designed right through to the aftersales end of the process. And just like its robust, top quality vehicles, Renault Trucks is a partner they can rely on.
School leaver opportunities
Renault Trucks do not currently offer School Leaver Programmes, however, they do offer Industrial Placements in various roles at their Warwick location, please visit their website to seek further detail on these opportunities.
Apprenticeships
Becoming a Renault Trucks employee means working for a brand that designs, produces and sells a huge range of highly developed products and services to satisfy an extremely demanding and varied customer base of road haulage professionals.
Here at Renault Trucks we will use your talent to help develop your skills and allow you to benefit from working with a diverse, dynamic and ambitious company.
We provide all our apprentices with the skills needed to become fully qualified and competent individuals with a secure vocation at Renault. A Renault trained apprentice will become a top class asset to our business for years to come, we like to invest well in our future.
Salary & benefits
Renault Trucks offer a competitive salary and benefits package.
Requirements
Renault Trucks require a set of good GCSE's from all their applicants.