Renault Trucks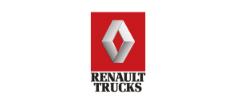 Profile
As a Renault Trucks Apprentice, you are the future of our business. We will give you the skills to learn, develop and excel in your career, while you earn. Our programme has been designed to meet the needs of this ever-changing industry, from Renault Trucks workshops, which are fully equipped with the latest technology to our highly trained staff, we are committed to giving you the best start.
At our state-of-the-art academy, we invest in the latest vehicles and diagnostic equipment, and continual professional development of our training team to ensure you get the highest quality learning experience in the industry.
Above all, we pride ourselves in developing people, ready for work and to achieve their ambitions. In this industry, you never stop learning, with continual professional development throughout your career. Make the first step, and apply today.
Watch our video to find out more.
School leaver opportunities
Renualt do not currently offer School Leaver Programmes, please visit the website for more details on other opportunities.
Apprenticeships
Heavy Vehicle Advanced Apprenticeship Programme – Up to 4 Years
All aspects of heavy vehicle technology are embedded in this dedicated programme focusing on electronics, diagnostics and computer management systems.
Working in dealership: learn on the job in the workshop, gaining hands on experience under the guidance of a trained mentor.
College: fifteen, two week periods of residential training at the Renault Training Academy covers technology in engines, transmissions and the latest diagnostic techniques for all vehicle systems.
Qualifications: L3 Heavy Vehicle Service and Maintenance Technician
Aftersales Advanced Apprenticeship Programme – 2 Years
This two year programme focuses on stock management, product and motor vehicle knowledge, effective customer service techniques, with the ability to identify customers' needs and exceed expectations:
Working in dealership: learn on the job in parts and service, gaining hands on experience under the guidance of a trained mentor.
College: ten weeks in depth residential training at the Renault Training Academy.
Qualifications: L2 & L3 Diploma in Vehicle Parts Principles & Competence
Renault Apprentice Academy
The Renault Training Academy is based at Stephenson College in Coalville. The workshops at the college are fully fitted out with the latest Renault vehicles to give you a cutting-edge training programme and enable you to use the most up to date equipment and tools.
Our industry is changing at a rapid pace; therefore, we have committed to ensure our Renault Trainers always have the latest knowledge on our product, to enhance your training experience.
Salary & benefits
Competitive Salary
Holiday Pay
Full Time Employment at an Authorised Dealer
Fully paid for Training Course, Qualification Fees and Accommodation
Residential Training
Travel & Daily Allowance (College)
Internationally Recognised Accreditation
Requirements
If you are an individual with a real interest in heavy vehicle, have the right attitude, determination and commitment and have the desire to work in the motor industry – then make sure to apply.