Nomura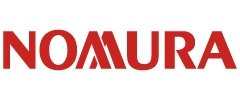 Banking & Finance, Management
Advanced Apprenticeships
Profile
Nomura is an Asia-headquartered financial services group with an integrated global network spanning over 30 countries.
By connecting markets East & West, Nomura services the needs of individuals, institutions, corporates and governments through its three business divisions: Retail, Asset Management, and Wholesale (Global Markets and Investment Banking). Founded in 1925, the firm is built on a tradition of disciplined entrepreneurship, serving clients with creative solutions and considered thought leadership. For further information about Nomura, visit the website.
School leaver opportunities
Nomura don't run a school leaver scheme, but they do have some wonderful apprenticeship opportunities. Please see the apprenticeship tab for more information.
Apprenticeships
Our apprenticeships will see you working within one of our industry leading teams. In their first year you'll spend time gaining a relevant NVQ qualification in partnership with one of our training providers. If successful you'll then go on to study for further qualifications in your second year whilst having the opportunity to progress your career with us in a wide range of roles. Alongside this, you'll have your own personal development plan to ensure you are ready for the challenges ahead. Throughout the scheme you will get lots of support and encouragement from the HR team, your line manager, buddy, mentor and the team around you.
We offer apprenticeships on an ad-hoc basis across Technology, Operations, Multimedia, Human Resources and Real Estate for periods of between 12-24 months. Available roles will be advertised on the Apply Now section.
Our Human Resources department provides comprehensive human resource manager services for the company. Its main functions include recruitment, payroll, learning and development, employee training and development programmes as well as a range of advisory services.
The primary role of Multimedia is to provide in-house Audio Visual & Multimedia support with event management. This function is vital in enabling Nomura to communicate globally over video conference both internally and with clients. It also provides powerful internal communications support and the facilities are used extensively by Nomura's clients to support their roadshows and results presentations.
Our Corporate Infrastructure Division is what underpins the success of the entire organization. These are the functions that support the business, helping us deliver innovative financial solutions that set Nomura apart in the global marketplace. In our highly competitive and fast-paced industry, strong infrastructure teams are fundamental to our success. Our Operations teams work closely with Sales, Trading and Technology teams and develop innovative and efficient approaches to our clients' investment, liquidity and risk management needs. You will also work with our training provider towards your Level 3 Investment Operations qualification.
The main activities of the Real Estate & Services department include property acquisition, disposal and space utilisation, general operations, administration, maintenance and repair, corporate travel and services, and health and safety. Our current role is based within the Health, Safety & Environmental team, providing support and assistance in delivering environmental services across the Nomura EMEA region.
Our programme will provide you with opportunities to develop your skills and the knowledge you need to progress your career within one of our industry leading technology teams. We offer roles within Development, Support and Infrastructure. Within the Development team, you'll be working on cutting edge applications across a number of business lines. In Support you could be responsible for a number of systems that are critical to the running of the bank. If you prefer the Infrastructure side, you'll be working on the infrastructure that supports all our major applications across the bank, from our web applications to staff email and messaging.
Salary & benefits
The company offers competitive salaries, favourably comparable with other leading financial companies and banks. Annual benefits include private health insurance through AXA PPP Healthcare; free health screening after three months of service; life assurance for all permanent employees; onsite gym facilities; personal accident insurance as a voluntary benefit; and an interest-free season ticket or other travel loans up to £5,000.
Requirements
The graduate programme is open to recent/fresh graduates with little or no experience; summer internships are open to undergraduates in their penultimate year of degree studies; and industrial placements are open to penultimate year students enrolled in a sandwich degree programme.
The minimum academic requirements across all programmes include a 2:1 or higher degree (earned or predicted) in any discipline; a strong foundation in quantitative reasoning and analysis; and a genuine interest in building a career in the finance industry. Candidates must demonstrate outstanding communication, interpersonal, organisational and leadership skills, a methodical and results-driven approach to work, creative and logical thought process, commercial awareness and excellent intellectual capabilities.
Apply
Applications for all graduate and internship programmes should be submitted through the online application system. For application deadlines on each programme, please check the Nomura website. Nomura recruits on a rolling basis so it's advised that candidates apply as soon as possible. The application process for graduate roles and internships in Investment Banking and Global Markets consists of two (for internships) and three (for graduates) face-to-face interviews in the first round, including a case study. Shortlisted candidates are invited to attend final round of interviews, which consists of four face-to-face interviews, each lasting for 30 minutes and conducted by senior managers who are typically vice president level or above.
For graduate, internship and industrial placements in Corporate Infrastructure (Finance, Operations and Information Technology), the first round is an assessment centre, which includes two face-to-face, 30-minute, competency-related interviews, and group exercises.