Nomura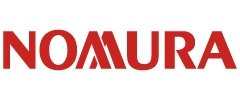 Banking & Finance, Management
Advanced Apprenticeships
Profile
Nomura is an Asia-based financial services group with an integrated global network spanning over 30 countries.
By connecting markets East & West, Nomura services the needs of individuals, institutions, corporates and governments through its three business divisions: Retail, Asset Management, and Wholesale (Global Markets and Investment Banking). Founded in 1925, the firm is built on a tradition of disciplined entrepreneurship, serving clients with creative solutions and considered thought leadership. For further information about Nomura, visit the website.
School leaver opportunities
Nomura don't run a school leaver scheme, but they do have some wonderful apprenticeship opportunities. Please see the apprenticeship tab for more information.
Apprenticeships
Nomura run level two and level three, intermediate and advanced apprenticeships. If you would like to find out more please visit the Nomura website.
Salary & benefits
The company offers competitive salaries, favourably comparable with other leading financial companies and banks. Annual benefits include private health insurance through AXA PPP Healthcare; free health screening after three months of service; life assurance for all permanent employees; onsite gym facilities; personal accident insurance as a voluntary benefit; and an interest-free season ticket or other travel loans up to £5,000.
Requirements
The graduate programme is open to recent/fresh graduates with little or no experience; summer internships are open to undergraduates in their penultimate year of degree studies; and industrial placements are open to penultimate year students enrolled in a sandwich degree programme.
The minimum academic requirements across all programmes include a 2:1 or higher degree (earned or predicted) in any discipline; a strong foundation in quantitative reasoning and analysis; and a genuine interest in building a career in the finance industry. Candidates must demonstrate outstanding communication, interpersonal, organisational and leadership skills, a methodical and results-driven approach to work, creative and logical thought process, commercial awareness and excellent intellectual capabilities.
Apply
Applications for all graduate and internship programmes should be submitted through the online application system. For application deadlines on each programme, please check the Nomura website. Nomura recruits on a rolling basis so it's advised that candidates apply as soon as possible. The application process for graduate roles and internships in Investment Banking and Global Markets consists of two (for internships) and three (for graduates) face-to-face interviews in the first round, including a case study. Shortlisted candidates are invited to attend final round of interviews, which consists of four face-to-face interviews, each lasting for 30 minutes and conducted by senior managers who are typically vice president level or above.
For graduate, internship and industrial placements in Corporate Infrastructure (Finance, Operations and Information Technology), the first round is an assessment centre, which includes two face-to-face, 30-minute, competency-related interviews, and group exercises.