Network Rail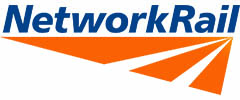 Profile
Our railway lines are the economic arteries of our nation where every day, more than 4.6 million journeys are made in the UK. Network Rail owns, operates and develops Britain's railway infrastructure – that's 20,000 miles of track, 30,000 bridges, tunnels and viaducts, and thousands of signals, level crossings and stations.
Our role is to deliver a safe and reliable railway for Britain. The number of passenger journeys undertaken on Britain's railways has doubled over the past 20 years. We help the railway network to grow and improve in response to that tremendous growth and demand – and our apprentices are at the heart of that work.
Network Rail is investing more in engineering projects than any other UK organisation. We carefully manage and deliver thousands of projects every year as part of the multi-billion-pound Railway Upgrade Plan – it's an exciting place to be and offers real opportunity to make a difference through contributing to the biggest transformation project on the rail network since the change from coal to diesel.
Apprenticeships
The Level 3 Engineering Apprenticeship Scheme at Network Rail is open to anyone who will be aged 18 on or before 20th Sept 2020. There's no upper age limit. To apply you'll need a Grade 9-5 / A*-C GCSEs in Maths and at least three Grade 9-4/ A*- C GCSEs (IGCSE's accepted) or four Scottish Standard 1-3/National 5.
Requirements
At least four GCSEs at A*– C / 9 - 5 (or four Scottish National's at Level 5 or equivalent). This must include Maths, English and a Science or Engineering subject. Available to start scheme 29th September 2020. Aged 18 or over by 29th September 2020.
Apply
We're not currently accepting applications to our engineering apprenticeship scheme but will be opening again soon!
To be notified when our vacancies are live and to speak to our dedicated team of careers advisors to help you on your journey, register your interest!
Whatsapp the team on 07789336038 or scan the QR code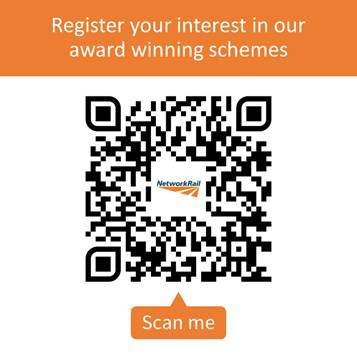 https://bavarde.typeform.com/to/YnldtW