Mishcon de Reya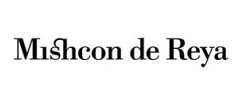 Profile
Founded in 1937, Mishcon de Reya is a law firm with offices in London and New York offering a wide range of legal services to companies and individuals. Our clients are dynamic and sophisticated and we reflect that in our belief in challenging the conventional or accepted ways of working.
We like to solve problems quickly. To achieve this consistently, we employ a diverse collection of talented people, from varied backgrounds with differing perspectives, who are capable of addressing issues in a collaborative, non-hierarchical environment. In every area of the law that we operate, Mishcon de Reya prides itself in providing a best in class service to its clients.
Our expertise covers five areas: analysing risk, protection of assets, managing wealth, resolving disputes and building business.
School leaver opportunities
Please see website
Apprenticeships
Please click 'view jobs' to apply!
Salary & benefits
See job posting
Requirements
See job posting
Apply
See job posting to apply