Mercedes-Benz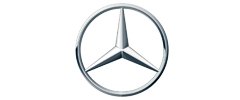 Automotive, Engineering, Sales, Technician
Editorials
Profile
For more than a century, Mercedes-Benz has been committed to extraordinary engineering, visionary design and standard-setting innovation. Fulfilling our founder's promise to deliver "the best or nothing" requires the efforts and talents of many exceptional people. And that's why we strive to make our workplace one in which individuals feel challenged, fulfilled and able to reach their full potential.
Now we're looking for rising stars to help us drive the future of the automobile to new heights. If you're a driven individual with an eye for detail and a curiosity for how things work then an Apprenticeship with Mercedes‑Benz might be for you.
Working for the famous three-pointed star at one of our Truck, Van or car retailers you could be part of one of the best Apprenticeship training schemes in the UK, training at the state-of-the-art Mercedes-Benz Apprentice Academy
School leaver opportunities
We do not offer any School Leavers Programmes, see the apprenticeship tabs for more information on the exciting opportunities they offer.
Apprenticeships
The Mercedes-Benz Apprentice Programme gives you:
- A Career to put you alongside some of Britain's young talent
- A career with one of the world's most prestigious companies
- A chance to earn while you learn
Mercedes-Benz are searching for bright and ambitious young stars to join their Apprenticeship Programme as a Parts Operations Specialist, Passenger Car Technician or Commercial Vehicle Technician
A Light Vehicle Technician will focus initially on service maintenance of passenger cars. Students will start with routine maintenance and basic tasks, moving on to complex fault diagnosis and repair using Mercedes-Benz specialist diagnostic equipment. This is a 3 year qualification, which requires students to attend training at the Academy in Milton Keynes for 20 one-week blocks during the course of the first two years. The final year of training takes place at the dealership where the student is employed.
Heavy Vehicle Technicians will learn to diagnose and repair faults on commercial vehicles through a combination of practical and theoretical learning. They will learn to carry out the frequent routine maintenance that is required on heavy vehicles and will train to use the Mercedes-Benz STAR diagnostic equipment. This is a 3 year qualification, and students would attend the Academy in Milton Keynes for 20 one-week blocks in their first two years. The final year is based at the dealership.
A Parts Operations Specialist will work both behind the scenes receiving deliveries and at the front desk serving customers. Students will learn to manage stock, process orders and organise displays as well as becoming fantastic customer service representatives. This is a 3 year programme, with attendance at the Academy in Milton Keynes for 12 weeks over the course of the first two years. The final year is completed at the dealership.
Salary & benefits
We offer the NMW for Apprentices, which currently stands at £3.30 per hour - £132 per week. However many of our dealerships choose to pay above this rate.
Requirements
GCSE Grade C or above in:
English
Maths
ICT (preferable, but not essential)
We also look for a clear passion for the motor industry, demonstrated through either work experience or personal hobbies and interests.
Apply
To apply for one of our Apprenticeships, please visit the website.
Search for 'Mercedes-Benz' as the keyword, along with your location to see vacancies local to you. You can then click on any suitable vacancies, and create an application form, which will be sent to the Mercedes-Benz Apprentice Academy Recruitment team.
Or visit our website www.mercedes-benztraining.co.uk