Menzies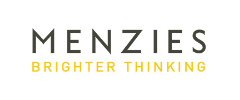 Profile
Our focus at Menzies is providing a #BrighterThinking approach, going the extra mile to keep clients on-track to achieve their personal and business objectives. As a top 20 accountancy firm we have a passion for advising entrepreneurs and SMEs through our sector-led teams.
We apply the same principles to individuals within the firm. Our people are ambitious, self-motivated and encouraged to develop their skill set and realise their potential.
We operate out of a network of offices across Surrey, Hampshire, Cardiff and London, providing our clients with easy access and local knowledge.
Many of our clients are expanding overseas and benefit from the outward perspective we can provide via our active membership of HLB International.
#BrighterThinking is how we sum up the difference we make, as a firm, to our clients and in the way we hire and develop talent in Menzies. It's finance and accounting expertise, combined with strategic commercial thinking and a promise to add real value across all areas of our client's businesses.
School leaver opportunities
Our school leaver & apprenticeship programmes run for 2 years and focus on trainees achieving the AAT Accountancy qualification.
We look for bright and talented business minded individuals to join our firm, with the ambition of developing into expert business advisors to help our clients.
Apprenticeships
Please see the School Leaver tab for more information.
Salary & benefits
Starting salary between £16,000 and £21,000 depending on level of entry and office location.
Requirements
School or College leaver (up to 12 months)
- Minimum 3 A-Level passes at grade A-C (minimum 300 UCAS points) and 8 GCSE's including Maths and English, or equivalent.
- Passionate about working with people
- Commercially & strategically minded
- Strong at networking & relationship building
All candidates will be required to provide evidence of eligibility to work in the UK for the duration of the training contract.