Marks & Spencer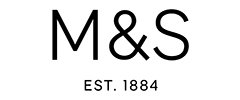 Business & Admin, Fashion, Retail, Sales
Profile
The future needs you.
M&S is a future-focused business and we know that's never been more important than it is now. We're not content with meeting the standards of the industry, we want to set new ones. Because M&S has always aimed for better. We do things in our own unique way and we hold ourselves to the standards of future generations and our vision of what's to come.
We're developing products and services that are sustainable, digitally enhanced, and exceeding our customers' expectations in all new ways. And we're changing our approach to recruitment to help us develop even faster.
We're also establishing partnerships with companies like Microsoft to prepare for even more growth within our digital and connected offerings.
Whether you want to develop and build products or examine systems and devise improvements, M&S has more opportunities for more people than ever before. The future needs a new kind of retail experience, and M&S is leading the way.
Find out more at mandsearlycareers.com
School leaver opportunities
Marks and Spencer are not currently offering a School Leaver Programme.
Apprenticeships
If you're leaving school, it's not easy to decide on your next move. Should you go on to university and continue learning? Or do you move into the world of work and start earning?
Both options have their pros and cons, but only an M&S Apprenticeship offers the best of both worlds. It's a fantastic opportunity to develop the skills needed to forge a career with one of the UK's favourite retailers, gain a nationally recognised qualification – and, what's more, earn good money while you're doing it.
We offer Apprenticeships in Retail, Distribution and Head Office. On all our schemes, we take our responsibilities towards young people seriously, helping them to do more and be more. As well as learning from people in your team who have been there, seen it and done it, more formal coaching and training will give you the skills that will stand you in good stead for the rest of your career.
Salary & benefits
At M&S we feel it's vital that our people are well rewarded. So when you say yes to M&S, we'll give you access to a highly competitive total reward package that's proven to attract, motivate and retain the best people. We're constantly reviewing the details of the package to make sure it's got everything our people want in a benefits scheme, but the things you'll be able to enjoy currently include:
Pay – We regularly check our salaries against other companies to make sure we're competitive and keeping up with changes in the market. We'll also review your basic pay every year, plus we offer extra performance rewards to recognise individual achievements.
Employee discount – You'll get 20% discount on all in-store and online purchases. Some exclusions do apply but there's no limit on the amount of goods you can buy with discount. What's more, we'll give a partner or family member who permanently lives with you the discount too!
Holidays – You are entitled to a minimum of 28 days' statutory holiday per year. Obviously, if you work part-time this will be pro-rated.
Bonus – When we do well financially, we want our people to feel the benefit too. So we have a number of discretionary bonus schemes on offer that reward our employees for helping us to reach our goals.
Pension – Nowadays, we're all aware of how important it is to save for our retirement. At M&S, we want to help you along the way. This is why we offer an excellent Defined Contribution pension plan, where if you contribute 3% of your pay M&S will contribute 6%. For full details visit www.yourmandspension.com.
Life Assurance – From day one, you'll receive life assurance cover to the value of two times your annual pensionable salary.
Sharesave – Sharesave is a simple way to save. You put aside any amount between £5 and £250 each month for three years. At the end of three years you can use your savings to buy M&S shares at a 20% discount – or simply get your savings back. We'll be sending everyone who has been with us for at least three months an invitation to join Sharesave in October, so watch out for it.
Sharebuy – Sharebuy helps you buy M&S shares on a monthly basis direct from your gross salary. You can invest as little as £10 and as much as £150 – or up to 10% of your gross monthly salary, whichever is the lower. By doing this, you'll pay less Income Tax and National Insurance each month as well as building up an investment. Once you have been with us for three months you'll be eligible to join and we'll send you an invite to your home address. You can join then, or at a later date that suits you.
Salary Sacrifice – Join one of our Salary Sacrifice schemes, covering childcare vouchers, holiday buying, car leasing and cycle to work and you could save money on tax and National Insurance.
Discounts – It's not just in-store where you can benefit from generous discounts. When you join, you can take advantage of over 1,500 special discounts covering holidays, leisure attractions and many more products and services.
Heath & Wellbeing – At M&S your wellbeing is a big priority, and we want you to be the best you can be. That's why we'll offer you discounted healthcare products and a wellbeing website with top tips and health guides, to keep you fighting fit.
Charity Volunteer Day – When you join, you'll have the opportunity to volunteer for one day at a charity of your choice.
Requirements
Requirements needed from candidates vary dependant on role.
Apply
If you like the idea of joining a leading retailer that will promise to reward, inspire and develop you, then simply click the button below – and say yes to M&S.
If you have a disability or learning difficulty which means you are unable to complete the application process online, please call us on 0845 300 3725 in order to complete a telephone assessment, and select option 3 so we can make alternative arrangements for you. If you feel that your disability or learning difficulty prevents you from completing a telephone or online assessment, then please contact your preferred store directly to discuss your personal circumstances.