Leonardo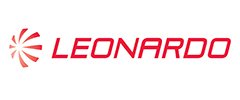 Business & Admin, Electrical, Engineering, Technician
Profile
Leonardo is a global high-tech player in Aerospace, Defence and Security. With headquarters in Italy and over 45,600 employees, Leonardo has a major industrial presence in four main markets (Italy, UK, US and Poland), and an important network of strategic partnerships in the main high potential markets worldwide.
With a UK focus on our Defence & Security Electronics and Helicopter capabilities, Leonardo employs around 7,000 people at six major sites throughout the UK, 67% of who hold highly skilled positions.
Leonardo's growth in the UK has resulted from the skills, energy and dedication of our people. We are therefore committed to maintaining a skilled and diverse workforce and offering personal fulfilment through the highest quality education and development.
School leaver opportunities
Leonardo do not currently offer any School Leaver Programmes. Please head over to the Apprenticeship tab to explore some of the exciting opportunities they offer.
Apprenticeships
Leonardo understands the future of its high-tech business rests in the hands of the next generation of engineers. We have a long tradition of employing young people in the business, a practice dating back decades, and indeed some of the young people hired back then are now retiring. Young people have been the life blood of our Company and will continue to help determine our future success.
We can offer more than just a job – this is a chance to develop the skills for an interesting and rewarding professional career with an industry-leading organisation.
Cutting-edge technology flows from the innovation and pioneering spirit of a highly competent workforce, we have invested heavily in our Technical, Manufacturing and Business Apprenticeships. They combine hands-on training with further day release. This means you will be building a successful career working alongside true professionals, while gaining nationally recognised valuable qualifications for the future. You will also be involved in real projects, gaining an insight into how a highly successful company operates.
Salary & benefits
Leonardo values its people. As a result, we offer comprehensive and competitive benefits packages.
These offer the opportunity to:
Earn while you Learn
Competitive starting salary
Annual incremental pay increases
3 performance related pay reviews in the two years following your apprenticeship
Work in Flexible & Diverse Work Environment
Flexible working hours
33 days holiday plus flex days
Subsidised gym membership
Pension scheme(Contributory)
Private healthcare (Contributory)
Contribute to society
The opportunity to actively promote apprenticeships in the community and to represent the business in promoting opportunities with Leonardo.
Meet end-users and understand the value of the work you do
Requirements
See each job posting for the requirements for applicants.